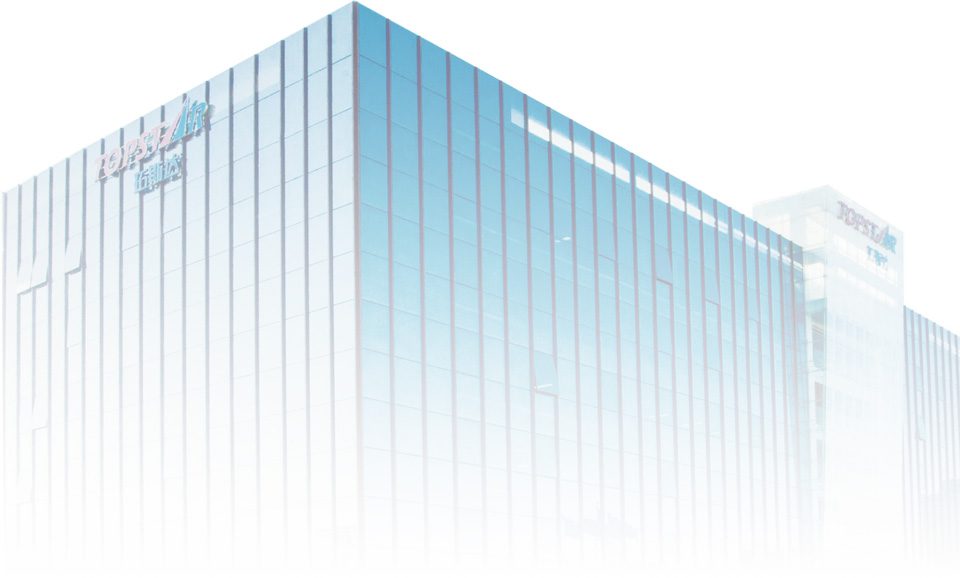 About Topstar
Guangdong Topstar Technology Co., Ltd. (abbr.Topstar, stock code:300607) is the first listed core robot enterprise in Guangdong Province. The company was founded in 2007 and is headquartered in Dalingshan Town, Dongguan City, Guangdong Province, with a registered capital of 266 million yuan.
Topstar adheres to the corporate mission of "making industrial manufacturing better" and has long been committed to the innovation and application of industrial manufacturing automation. Through intelligent equipment with industrial robots, injection molding machines and CNC as the core, as well as controllers, servo drives, and vision system as three core technologies create an intelligent hardware platform driven by core technologies, and provide manufacturing enterprises with turnkey solutions for smart factories.
Our Philosophy
Adhering to the spirit of craftsmanship, technology drives the future.
Topstar takes unparalleled persistence and innovation, and is driven by mastering core technology and technological innovation; relying on years of industry experience, we will provide you with high-end machines and efficient automation solutions.
800+

R&D staff

3000+

Our Employees

40+

Export Country

15000+

Our Customer

150000+

m2 Modern Factory
Development Path
500,000 yuan registered to establish Topstar.
Topstar was registered with a capital of 500,000 yuan.
Put forward the enterprise and product positioning of "building world-class quality".
Develop the industry's first internal standard and redefine industry high-end product standards.
Innovative R&D auxiliary machines to expand the market.
Developed a new energy-saving 3 in 1 heatless dehumidifier.
Developed a direct cooling 160 degree water temperature machine, and the cooling rate is faster.
Improve product self-production, customers up to 1000.
Established the Topstar Business School.
The number of customers in the market exceeded one thousand.
The establishment of a sheet metal factory to increase self-yield and increase production capacity.
Development linear robot, layout of the national market.
Develop robot products and become a complete industrial chain operator for automation system output.
The establishment of Wuxi Branch, radiating East China, opened the national market layout.
Collaborate with Tsinghua University to introduce advanced corporate management concepts.
Injection Automation Complete Solution Operator.
The self-developed three-axis and five-axis servo manipulators went offline and received wide acclaim from customers.
Establish an overall injection molding automation solution and propose an active service concept.
Successfully held the "High-end Forum on Plastics Industry in South China".
Certified high-tech companies, global market layout.
Obtained the title of national high-tech enterprise.
Layout of the global market, the products are sold to markets in Southeast Asia, Europe, South America, etc.
Signed an industry-university-research cooperation agreement with South China University of Technology.
Introducing strategic investment, multi-domain automation.
Invested 600 million expansion production automation manufacturing base, the project was included in the key construction projects in Dongguan.
Set up an automation project department, layout polishing, stamping, die casting and other multi-field automation the shareholding system reform was carried out and the core employees held shares.
Listed New OTC(Over the Counter) Market, responsive machine alternative manual strategy.
The new three boards will be listed for synchronous growth.
Take the lead in responding to the machine alternative manual strategy and propose a one-year automation concept.
The North China and Central China Marketing Centers were established, and more than 20 new offices were set up across the country to promote automation reform.
Mastering core technologies and developing industrial robots.
Master the core technology of the control system and lay out the development of industrial robots.
Forming multi-domain industrial robot automation, whole plant water and electricity systems, and supporting equipment intelligent.
Integrate upstream and downstream resources to create a smart ecosystem.
The self-developed six-axis industrial robot body was launched.
The idea of creating a three-in-one robot ecosystem concept of software R&D, ontology design, integration scheme and whole plant automation is proposed.
Integrate resources, sign strategic cooperation agreements with ABB, and carry out in-depth cooperation.
Landing on the GEM, expand employee holdings GEM listed, stock code 300607.
Expanded employee holdings of more than 200.
We will build an intelligent manufacturing integrated service system with industrial robots as the core and combining software and hardware.
We will output intelligent manufacturing overall solutions through four departments and two organizations.
Import SAP information management and qualification system to improve management team effectiveness.
Entering the new park, giving new mission.
Publish new missions, visions, values, and determine new organizational temperament.
Moved to the new Datanglang Park for the first time to hold the Global Open Day.
Acquired Noda Intelligence, prepared Jiangsu Topstar, Landsong Songshan Lake and Shatian to optimize industrial layout.
Result-oriented, Organization strengthening, Value creation.
Construction of Suzhou production, R & D base officially started.
Established TuoTuo Technology, laying out the industrial Internet.
Publicly raised funds of 650 million Yuan.
T-star series robots are ready to the market, T-galaxy has entered Beta phase.
Strengthen the talent team building, Introduced 3 doctors and 24 masters.
New strategy and new track.
Propose an intelligent manufacturing integrated service platform with dual wheel drive for channels and products.
Through the acquisition, new injection molding machine products on the market.
Participate in the entrepreneurs' forum hosted by Xi Jinping.
Issue convertible bonds to raise RMB 670 million yuan for the construction of the research & development of intelligent manufacturing one-stop solution and industrialization projects.
Serve for over 10000 customers.
Intensify strategy and platformization.
Proposed the strategic positioning of "Intelligent Hardware Platform Driven by Core Technology".
"Integration Expert", an integrated service platform for automation equipment, goes online.
Convertible bonds refinancing 670 million.
Products expansion and strong construction.
Toggle hydraulic servo-driven injection molding machine TM Ⅱ, five-axis machining center GMU-600 and high-speed robot TRH002-400-150-A come onto the market together.
Topstar intelligent equipment headquarters in Dalingshan Lianping Base Phase II accomplished.
Topstar Songshan Lake R&D headquarters infrastructure construction base is finished.
Topstar mini program is on line.
The main structure of the first phase of the intelligent equipment headquarters base was completed in delight.
Topstar Honor