InterMold Thailand 2023 | TS series injection molding automation solution
2023/06/28 By topstar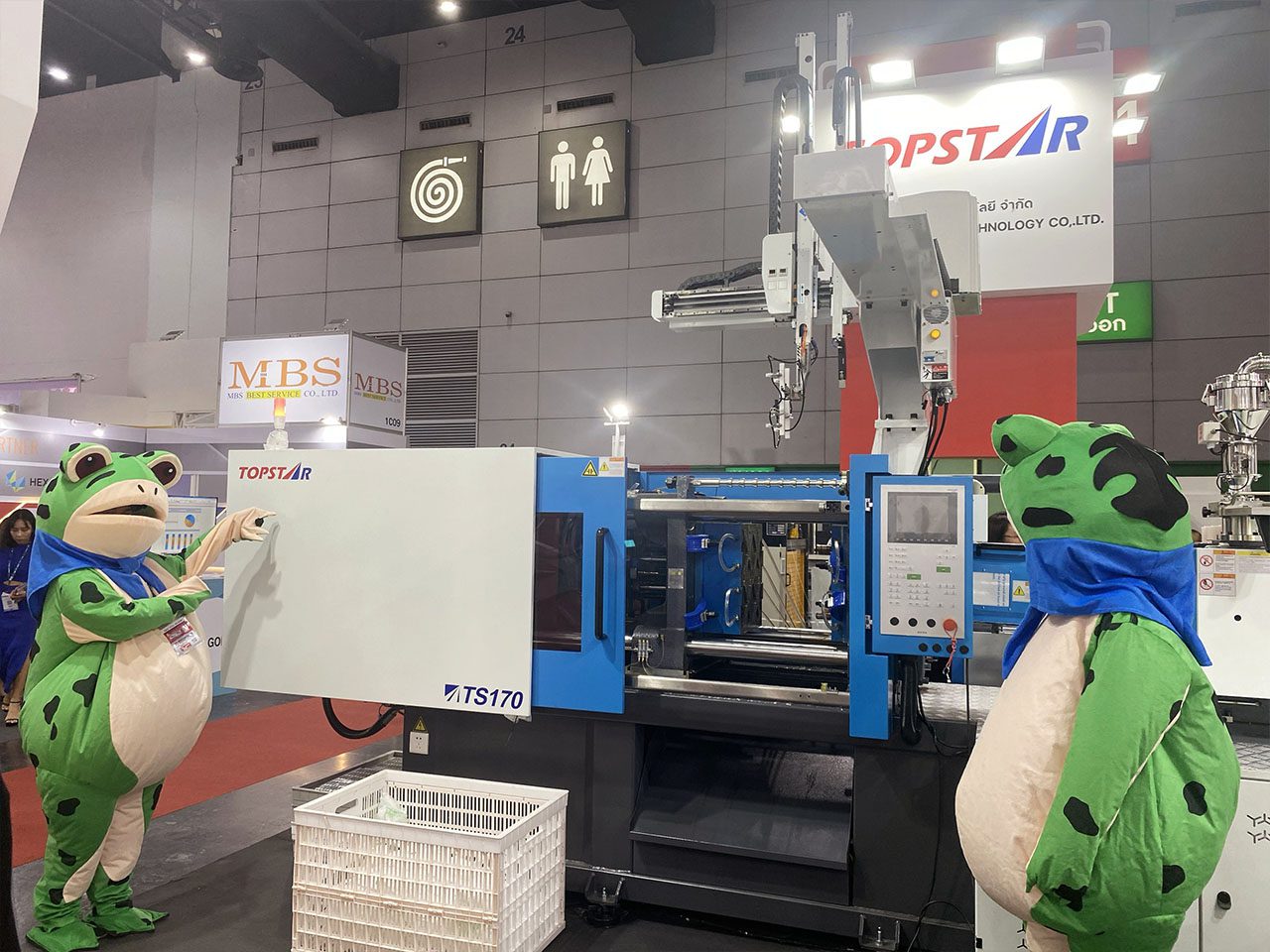 Go abroad and continue to explore overseas markets! The 4-day InterMold Thailand 2023 closed in Bangkok, Thailand on June 24. Information shows that InterMold Thailand 2023 is one of the themes of Thailand Manufacturing Expo, is also one of the four international machinery and manufacturing series of events in Southeast Asia. Topstar with new TS series injection molding equipment to the exhibition, to show the technology and strength of domestic equipment.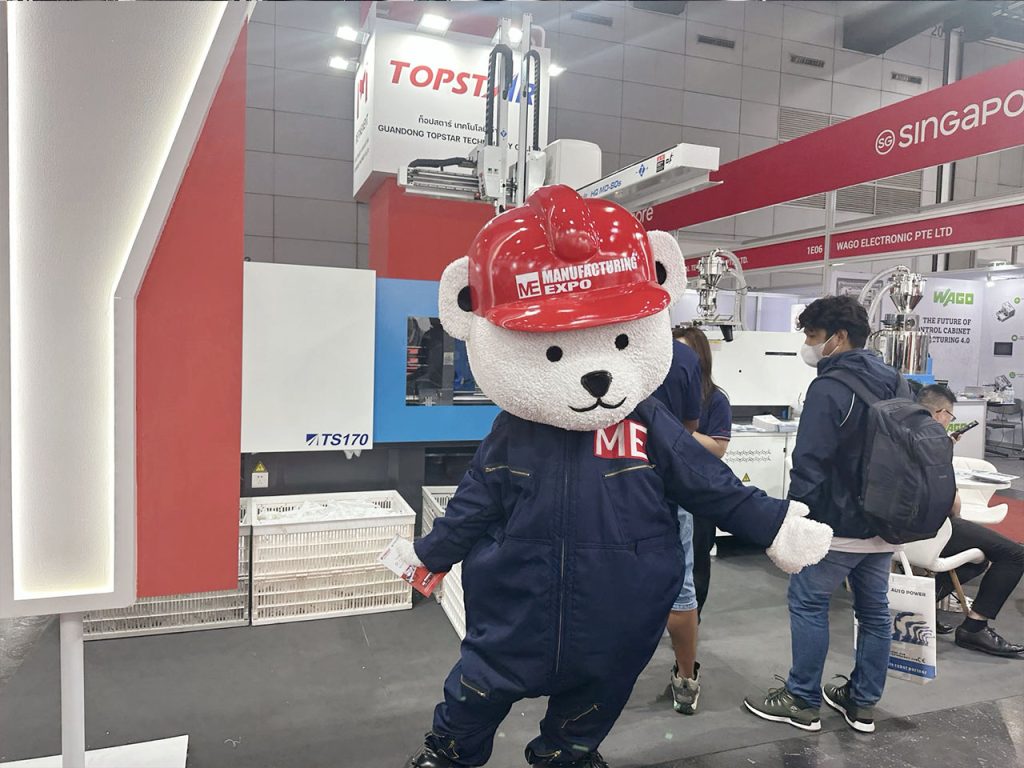 TS170 general-purpose precision servo injection molding machine equipped with Topstar's self-developed control system, in the four stages of "material before – plasticization – control – take out" can be integrated with the "host – robot – peripheral auxiliary equipment" to form an efficient injection molding automation unit.
The solution can realize the linkage of multiple equipment and accuracy compensation, so as to shorten the late product molding; it can realize fault prompting, real-time monitoring and equipment fine-tuning, so as to help enterprises achieve information management; it can also effectively solve the problem of labor shortage in enterprises, reduce equipment maintenance costs.
Product: Shoe Rack Holder
Machine Model: TS170
Product Mold Cavity: 4pcs
Material: PP
Product Weight: 106g/4pcs
Product Size: 150×170mm
Molding Cycle Time: 21s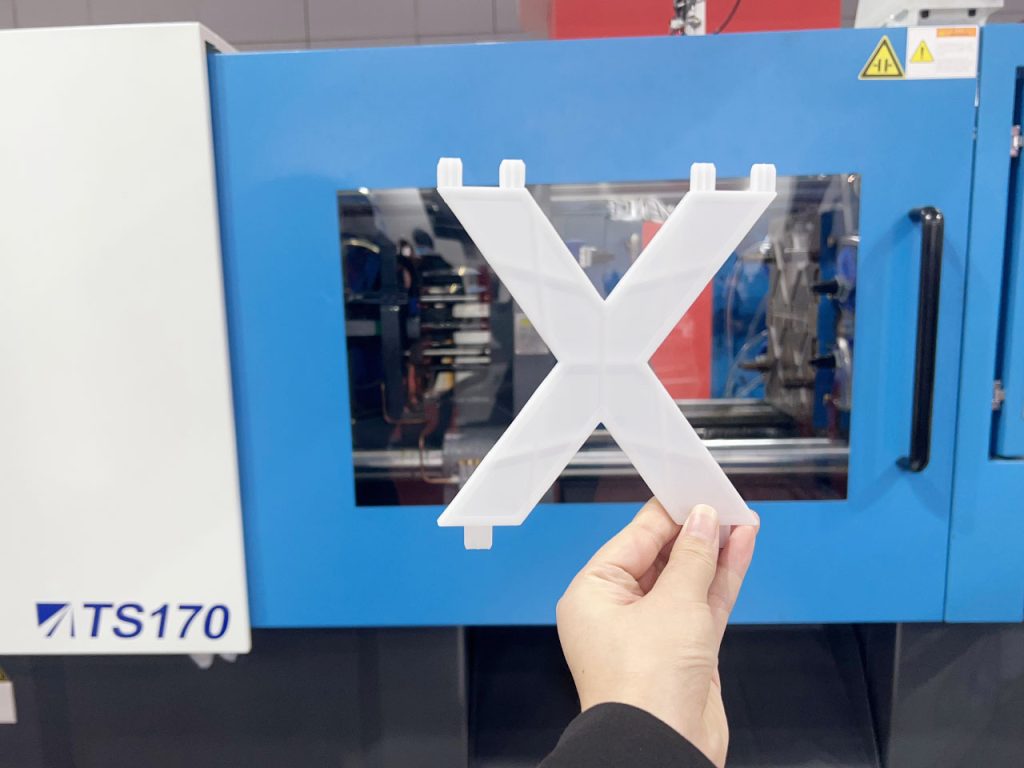 In recent years, Thailand's market size in the automotive, home appliance, 3C and food industries has been expanding, and the demand for plastic products applications is growing rapidly. However, plastic machinery as the core equipment for the production of plastic products, nearly 90% of the demand depends on imports, the potential of the equipment market can be tapped is huge. Topstar to participate in the "InterMold Thailand 2023" "Intermach Mat Asia 2023" and other influential and high-profile international exhibitions in the industry, and continue to strengthen international cooperation.
In the future, Topstar will focus on polishing high-end equipment with injection molding machines, CNC machine tools and industrial robots as the core; increase the research and development and investment in the three underlying technologies of control, servo and vision; continue to launch new products and provide high-quality industry solutions, and actively respond to the needs of customers at home and abroad.