Topstar helps Chinese companies to build factories in overseas markets
2022/12/19 By topstar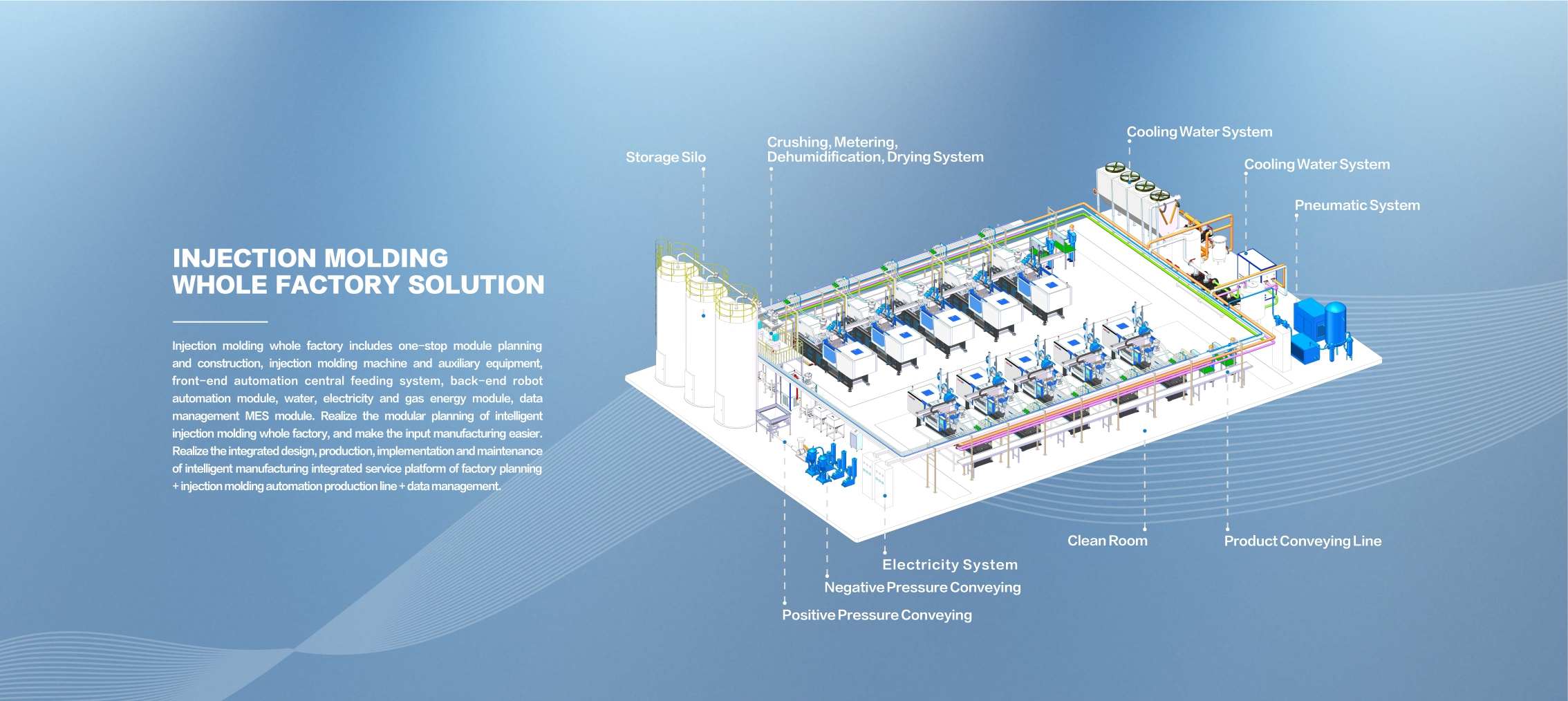 As an important part of the Industry 4.0 era, the smart factory has enabled more manufacturing enterprises to achieve transformation and upgrading as well as cost reduction and efficiency improvement in the new wave of technological development. The dividends generated by technological innovation are also relevant to Chinese enterprises setting up factories overseas.
In an industrial zone in Vietnam, injection molding production equipment is neatly placed on the turquoise ground, and yellow warning lines separate the production and delivery areas in an orderly manner. This is the first injection molding intelligent factory invested and built by a Chinese molding company in Vietnam. According to reports, this factory mainly produces router products shell, to provide more convenient localized supply services for downstream customers. Topstar provides one-stop injection molding intelligent factory planning solution for the Chinese company.
Program Content
01 Design the whole factory workshop water, electricity and gas according to the local production standard of the Vietnam factory and arrange the project team to construct.
02 Automated production line design Calculation of factory capacity and production line, design of reasonable and efficient automated conveying line to ensure the smooth flow of products in the production process.
03 Provide a full set of injection molding equipment. Including TMII series injection molding machines, robots and auxiliary machines. The data between all the equipment are interrelated, so that operators can quickly obtain the actual data of the production process and adjust the production process quickly.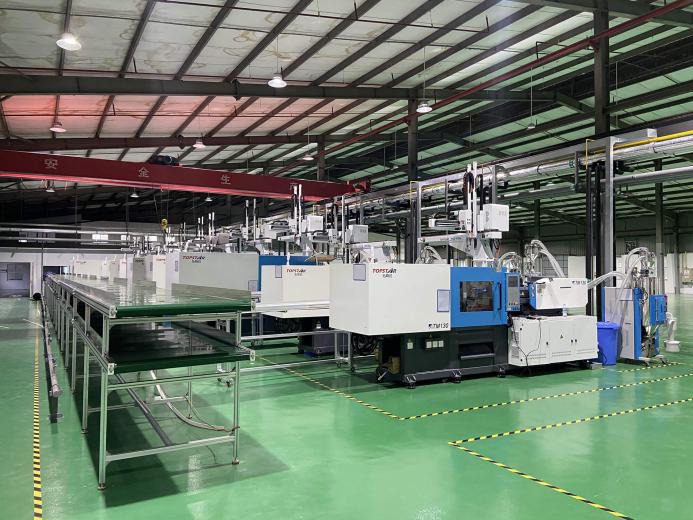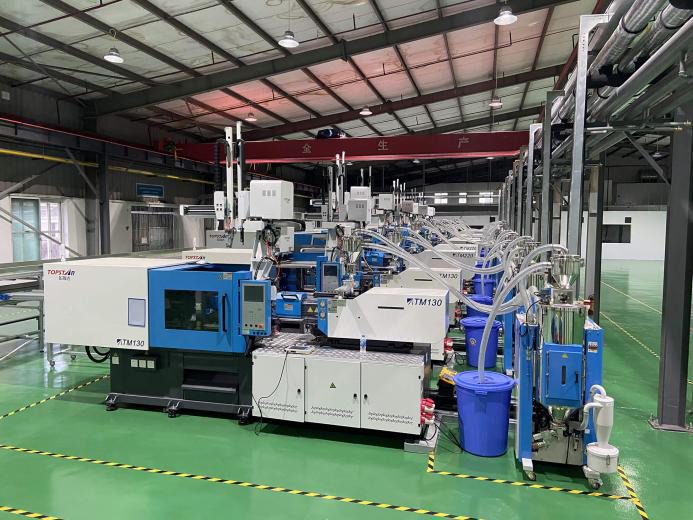 Solution Value
01 Topstar provides one-stop solution for injection molding machines and auxiliary equipment, front-end automation central supply, back-end robot automation module, water, electricity and gas energy modules, data management MES templates, etc. Save the time and communication costs of docking suppliers, and quickly put them into production.
02 Meet specific process requirements. Manufacturers can choose standard machines or customized machines according to the shape of the product to meet its specific production process requirements.
03 Simplify operations. Automated manufacturing systems make production processes more stable and product consistency is assured. Automation reduces labor input costs, makes management more scientific, and makes operations more streamlined.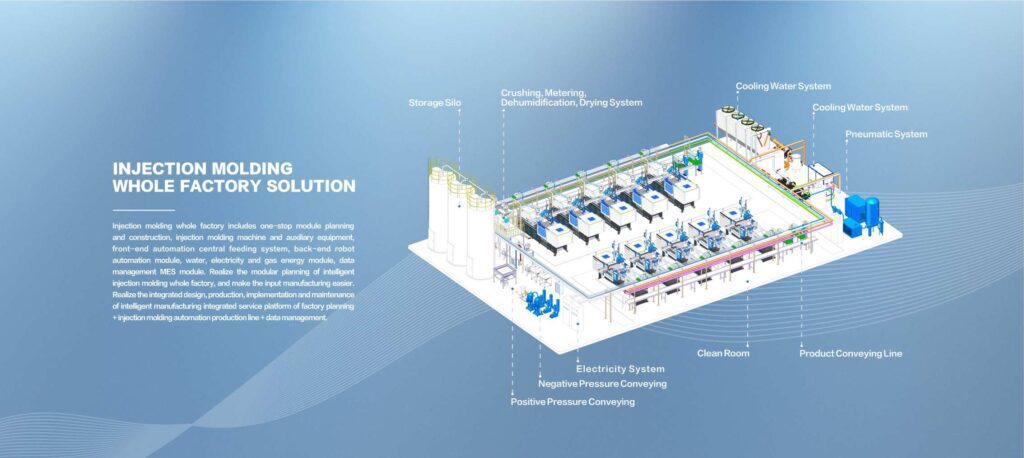 Topstar began to layout overseas markets in 2012, bringing refreshing injection molding products, technology and services to the local market. After years of market operation, the current service network covers Vietnam, India, Turkey, Brazil, Mexico, European countries and other regions. We have a wealth of experience in the construction and delivery of overseas injection molding intelligent factories.
Topstar adheres to the "make industrial manufacturing better" corporate mission, and is committed to providing manufacturing enterprises with industrial intelligence innovation and application. Topstar will be based on intelligent injection molding plant automation solutions, in cooperation with the local industry chain, to provide more Chinese enterprises with overseas plant construction services!