Good news! Topstar was selected for the 2021 Guangdong Province Service-Oriented Manufacturing Demonstration List
2022/05/10 By topstar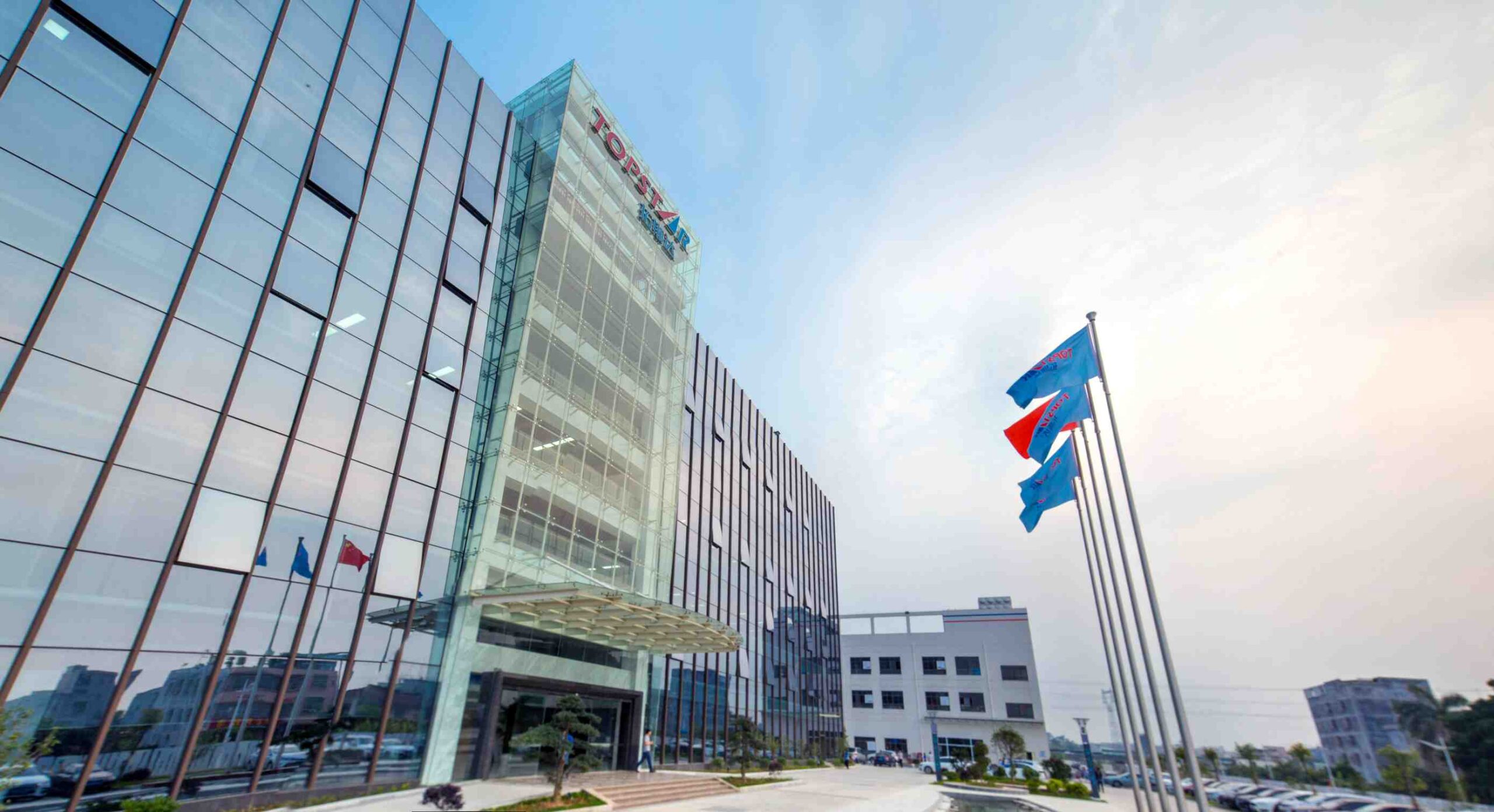 Recently, the Guangdong Province Department of Industry and Information Technology announced the 2021 Guangdong Province Service-Oriented Manufacturing Demonstration List. Among them, Topstar was named as Guangdong Province Service-Oriented Manufacturing Demonstration Enterprises, becoming one of the four Dongguan enterprises on the list.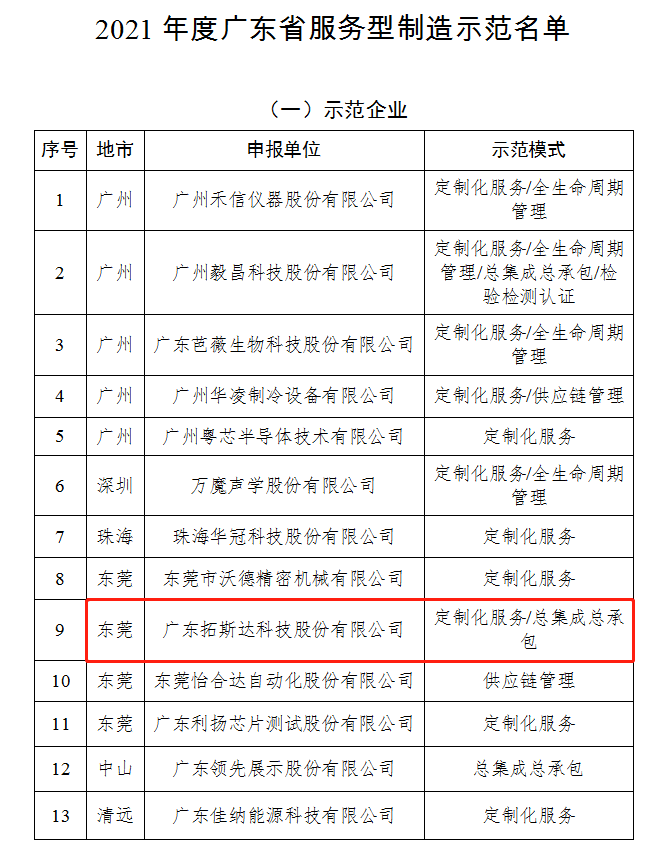 Service-oriented manufacturing is a new manufacturing model and industrial form that integrates the development of manufacturing and service and is an important direction for the deep integration of advanced manufacturing and the modern service industry. Guangdong service-oriented manufacturing demonstration enterprises are led by the Guangdong Provincial Department of Industry and Information Technology to promote the integrated development of manufacturing and service industries and select many manufacturing enterprises with distinctive transformation characteristics.
Topstar is a national high-tech enterprise, Guangdong Province robot backbone enterprises, with industrial robots and automation application systems, injection molding machines and auxiliary machines, CNC machines, intelligent energy, and environmental management system four main business sectors, can provide customers with the entire manufacturing chain of all aspects of the plant integrated supporting products and services.
Development for fifteen years, Topstar adhere to the "wholeheartedly for customer service" corporate values, fully implement the concept of service-oriented manufacturing, the organic combination of project development and market demand, in the discovery and identification of customer needs of the group, the customer and market segmentation, to provide customers with one-stop intelligent factory solutions.
By the end of 2021, the company has served a total of more than 15,000 customers, including CATL, EVE, NVT, SUNWODA, COSLIGHT, SVOLT, BIEL, LUXSHARE-ICT, JABIL, FOXCONN, BYD, Great Wall, and other well-known enterprises.
In the future, Topstar will adhere to the mission of "making industrial manufacturing better", play the leading role in demonstration enterprises, continue to optimize the service-oriented manufacturing model, and continuously improve product quality and service quality to help the transformation and upgrading of China's manufacturing industry.