About the function introduction of plastic injection robot
2023/01/16 By 兰兹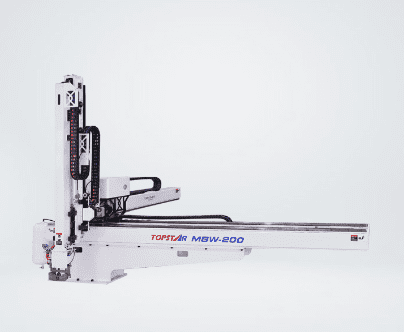 The injection robot is a plastic injection molding machine that can produce various plastic products, such as multiple household appliances. The main components of this machine include the drive motor and speed reducer, the servo motor control system, the mechanical structure, and the hydraulic ic structure.
What is a plastic injection robot?
A plastic injection robot is a machine tool to process plastic parts by injecting plastic resin into the mold. These machines are divided into single-head injection robots and multi-head injection robots.
A single-head injection machine contains one plastic molding cavity and is used to produce identical parts with high precision and good quality. The main technical characteristics are as follows:
-Connect to the computer via a USB port.
-The speed of loading materials can reach 300 pieces per minute.
It is suitable for processing various plastic parts, such as injection molding products, electrical appliances, and electronic components. It has a control system that is easy to operate.
The primary function of the injection robot
PA plastic injection robot is a new machine tool suitable for the automatic operation of plastic injection molding. The main functions are as follows:
-The plastic injection robot can improve production efficiency and reduce labor intensity.
-Applicable to different products of different specifications.
-It has a high degree of accuracy in meeting customer requirements for product quality.
Finally, this technology has been popularized in electronic equipment manufacturing and pharmaceutical industries.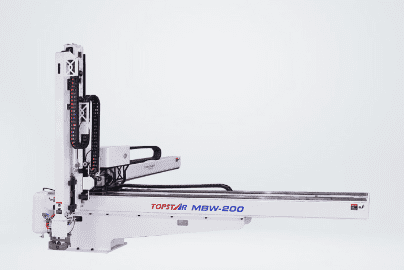 The function introduction of plastic injection robot
The function introduction of plastic injection robot:
With the development of science and technology, the plastic injection molding machine is a new generation of high-tech equipment. The advantages of plastic injection molding machines are:
1. High productivity,
2. High precision,
3. Easy to operate and maintain,
4. Low energy consumption…etc…
The function introduction of plastic injection robot:
The main functions of the robot include assembling and welding parts, disassembling products for transport and packing packaging materials; cleaning terminals; adjusting molds; monitoring equipment status (including temperature); controlling processes through sensors or computers; automatic inspection during production to ensure quality…etc
Plastic injection is a high-precision and high-efficiency method
Plastic injection is a high-precision and high-efficiency method promoting industrial production progress. It applies to many industries, such as the automobile industry, construction machinery industry, aviation industry, etc. Plastic injection machines have many advantages: good precision and stability performance; good structure design; practical control system design; convenient maintenance and operation, etc., which make them more popular among users. At present, there are more than ten brands of plastic injection machine manufacturers in China, with a total market share of nearly 80%!
The function introduction of plastic injection robots is to replace human operation by controlling and reducing the labor content. With a complete range of models that meet the needs of different enterprises, Topstar can supply customers with high efficiency, low waste, and specific products.
Finally, let's summarize
Plastic injection is the process of injecting plastic into the mold cavity using a particular machine. It is a high-precision, and high-efficiency method promoting industrial products promoting industrial production progressed automatic injection.