Good news! Topstar was selected as "China Top 50 Intelligent Manufacturing" "Top 50 Industrial Robots" "Guangdong Top 500 enterprises" and other lists
2022/04/29 By topstar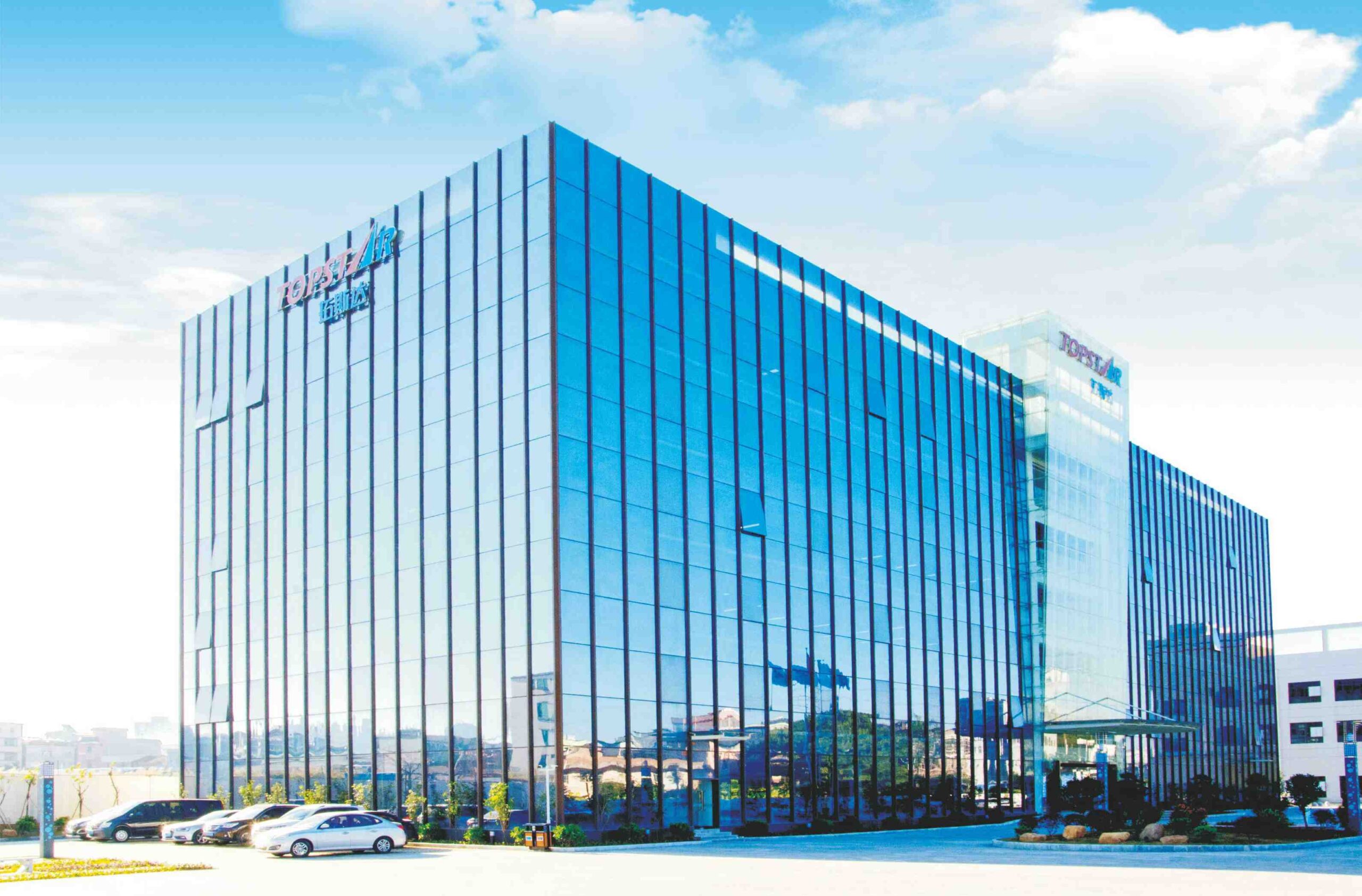 Recently, Topstar was successfully selected as the "China Top 50 Intelligent Manufacturing" list, ranking 44, for its "Intelligent Factory Whole Solution".

The list is jointly released by the Chinese Academy of Sciences' Internet Weekly, eNet Research Institute and Debenhams Consulting, and the selected companies are typical representatives of China's intelligent manufacturing.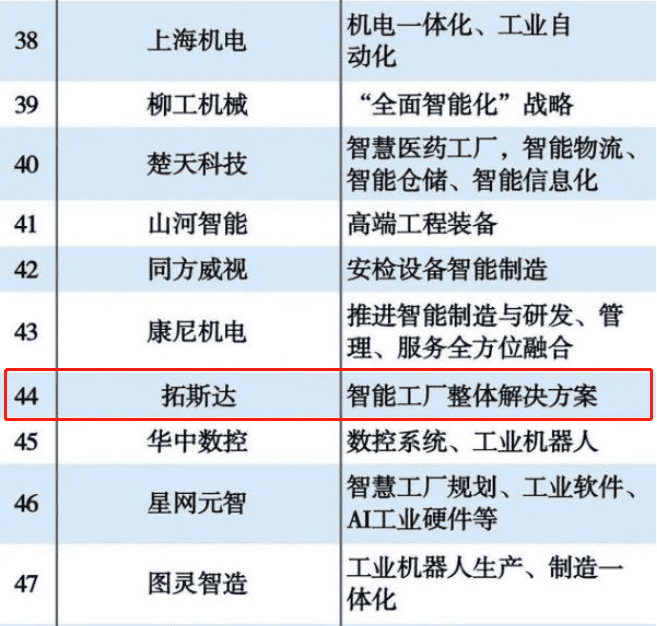 Previously, Topstar was also selected as "Top 50 Industrial Robots 2021" and "Top 500 Guangdong Enterprises 2021" lists, ranking 10th and 417th respectively.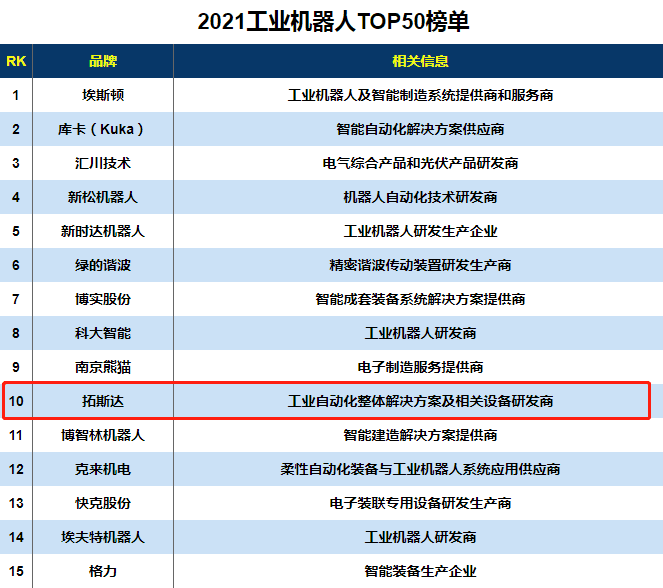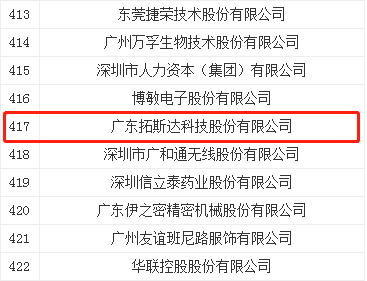 Over the past fifteen years, Topstar insists on the corporate mission of "making industrial manufacturing better". Through industrial robots, injection molding machines, CNC as the core of intelligent equipment and controllers, servo drives, and vision system as three core technologies, to create a core technology-driven intelligent hardware platform for manufacturing enterprises to provide intelligent factory solutions.
As of December 2021, topstar has set up close to 50 offices across the country, reaching more than 200,000 customers and serving more than 15,000 customers. Including BIEL, LUXSHARE-ICT, CATL, JABIL, NVT, EVE and other well-known enterprises, covering 3C, new energy, optoelectronics, automotive and many other fields.
In the trend of industrial intelligence, Topstar will continue to research and development in the field of intelligent manufacturing, to help manufacturing enterprises to achieve transformation and upgrading. At the same time, Topstar will actively build a new ecology of the industry chain, to help upgrade the industry, and contribute to the construction of an "intelligent manufacturing strong country".