Injection Molding Automation Solution For Covid-19 Antigen Self-Test Kits
2022/03/24 By topstar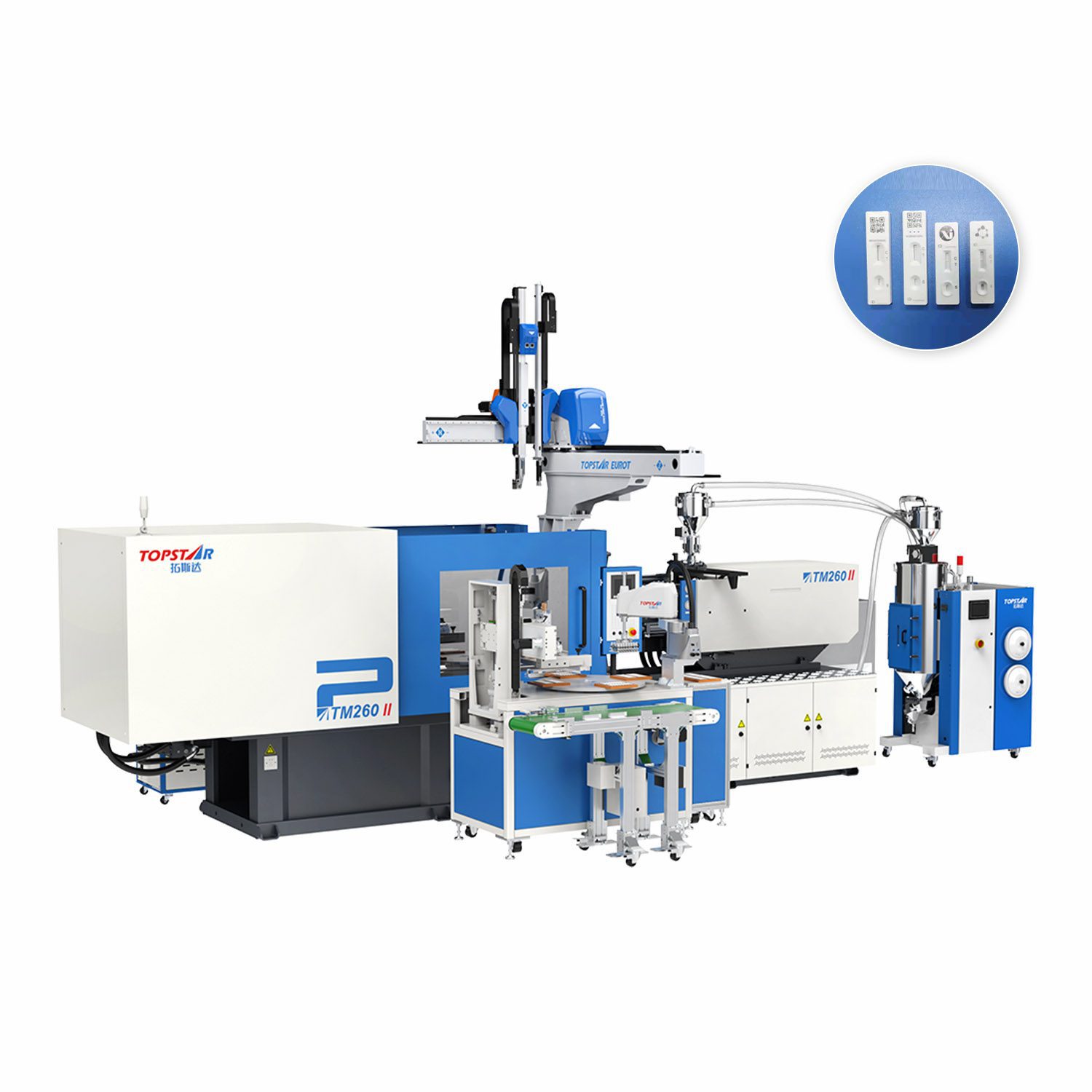 No manual operation is required, and daily production is up to 200,000 sets.
Injection Molding Automation Solution
The use of self-test kits for antigen detection is a complementary means of new coronavirus detection. This is applicable to the screening of specific populations and is conducive to improving the ability of "early detection". Build a more reliable epidemic prevention wall for the whole population. To this end, Topstar launched the automated solution for injection molding of COVID-19 antigen self-testing kit. Help medical industry enterprises achieve stable and efficient production.
The injection automation solution of the popstar COVID-19 antigen self-test kit is realized by the Topstar TMII series injection molding machine with the robot and SCARA robot. It is characterized by stability, high efficiency, energy-saving, and labor-saving. In the production line of COVID-19 antigen self-testing kit of a medical supplies manufacturer. Topstar TM260II injection molding machine can realize the injection molding of 32 upper/lower lids of reagent boxes. Topstar robot and SCARA robot automation solutions are adopted. It only takes 12-13 seconds to complete product removal, loading, screen printing, UV drying, materials, and other processes.
The whole process is highly automated without manual operation. At the same time, it improves production efficiency and greatly saves labor costs. Realize efficient production of medical supplies manufacturers. After introducing this automated production line, the enterprise can produce up to 200,000 reagent kits per day.