Star Club – The first injection molding engineer elite training camp in session
2022/10/16 By topstar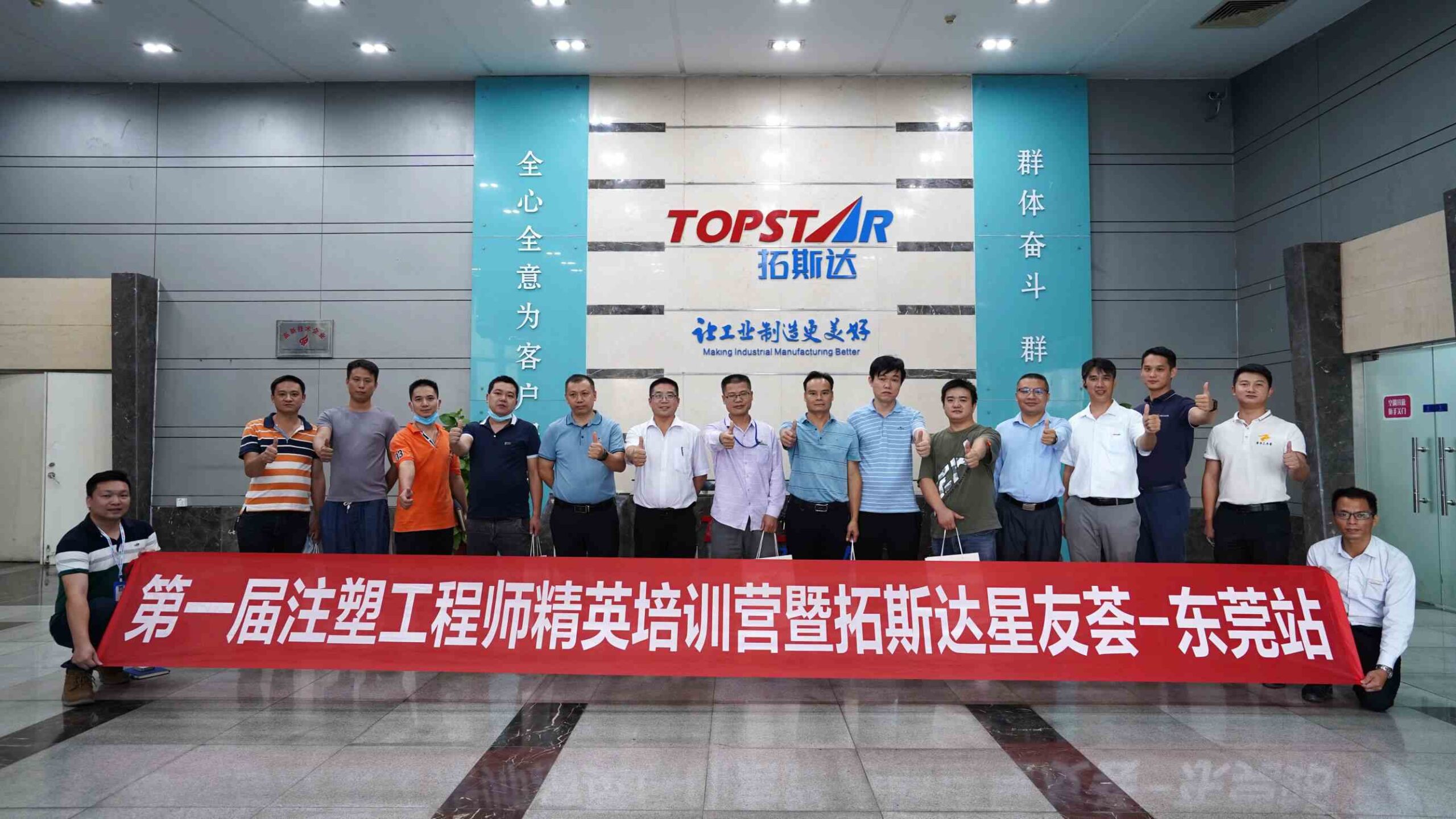 On October 14, Topstar successfully held the "first injection molding engineer elite training camp – Dongguan station" activities in the Meilin base in Dalingshan. The injection molding engineer elite training camp is a learning and exchange course for senior injection molding engineers. The training camp is the way "course lecture + on-site training + senior experts in the industry to answer" injection molding engineers from medical, electronics, mold, and other industries to participate in the training camp.
Research meeting
Mr. Lan Haitao, General Manager of Topstar Injection Molding Machine Division, said in his speech that injection molding machine plays a vital role in product quality. However, we understand that enterprises still have various process problems in the actual production process, so we arranged a training camp to empower injection molding engineers.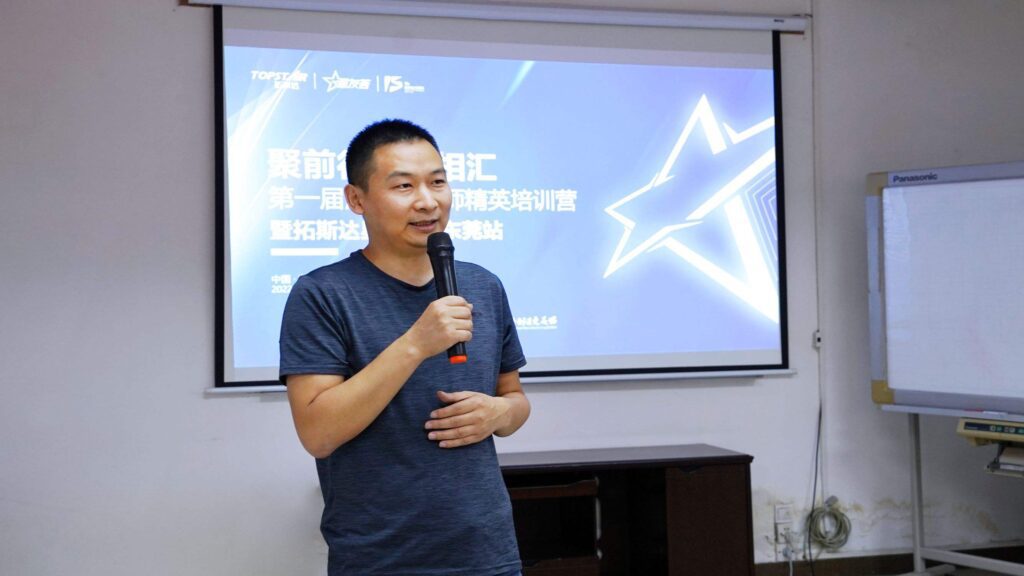 This training course on "plastic injection molding defect analysis and process solutions" is the theme by Topstar's senior expert Liang Haiguang who has 30 years of experience in the injection molding industry. In the course, we communicate "the use of injection molding machines in the process of product bubbles, black spots, discoloration, ripples, wire drawing, and other undesirable phenomena." At the same time, through the explanation of physical products, the participants can understand the course content more intuitively.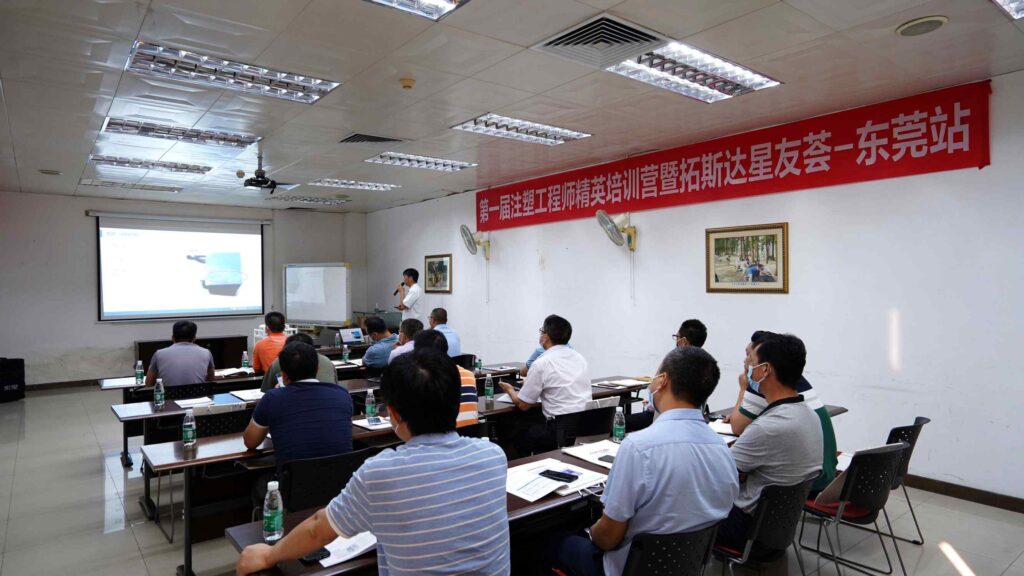 Discussion during training
During the training session, some participants brought their company's products to discuss with the lecturer and many industry friends the problems encountered in the injection molding of this product. In addition, the participants actively interacted with each other and expressed their opinions.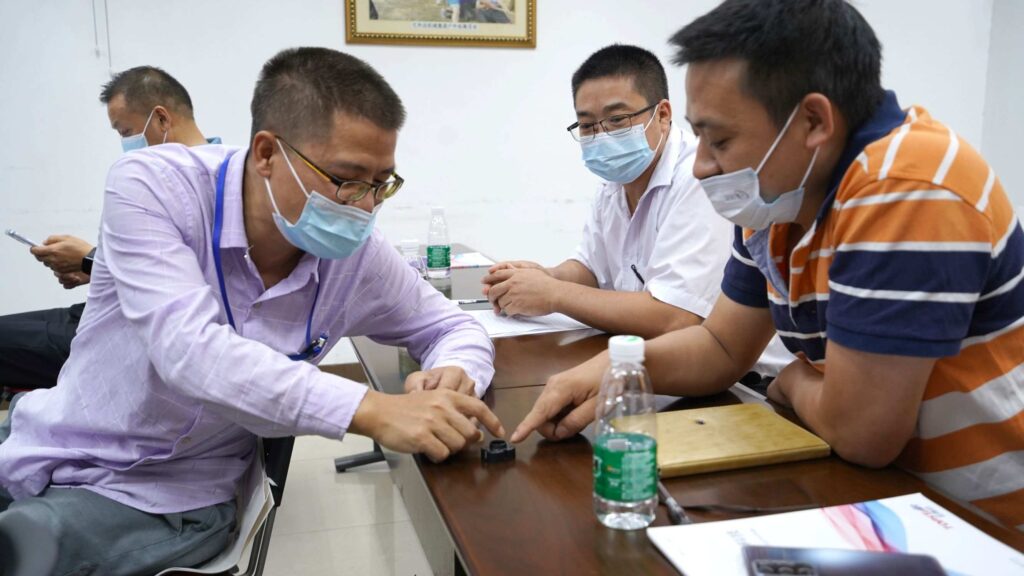 The training camp set up a visit to the production workshop; the participants could further understand the Topstar injection molding machine and the details of each structure. The workshop also showed the instrument that makes the precision assembly of the injection molding machine – The coordinate measuring machine.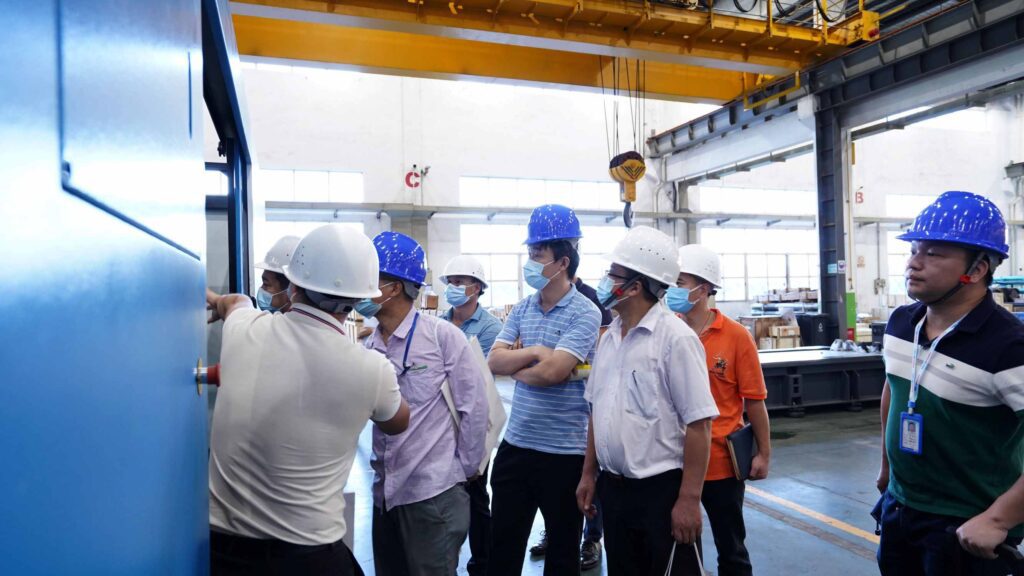 CMM is a precision instrument for calculating various geometries and dimensions, among which the GLOBAL series is the high-end CMM product of Hexagon. By using CMM to inspect the assembled parts of the injection molding machine, the form tolerance of bore diameter, flatness, position, concentricity, and perpendicularity can be strictly controlled, thus ensuring the precision of processed products of the injection molding machine.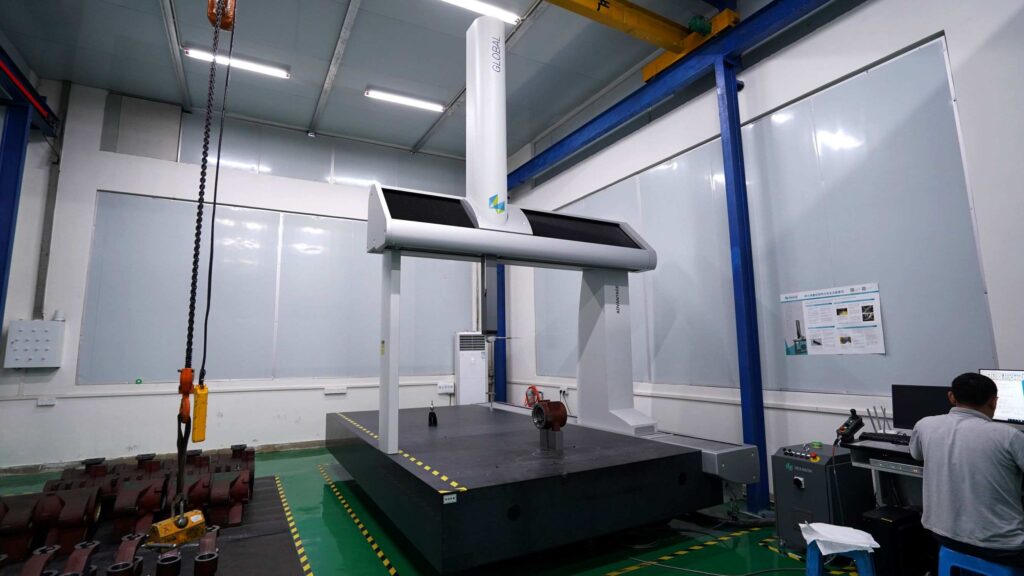 Topstar Star Club
"Star Club" is an industry communication platform created by Topstar. Exchange in a variety of forms, both industry seminars, but also training courses. In the future, Topstar will continue to integrate the resources of all parties to hold more valuable industry activities and training courses to enhance industry exchanges and jointly promote the development of the industry.