Things you should know about Horizontal mixer
2022/07/15 By 兰兹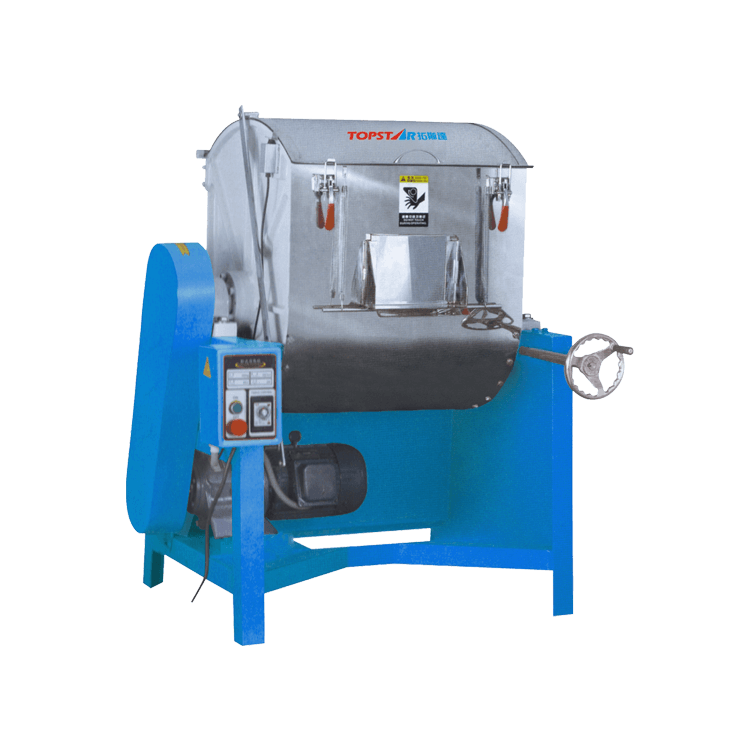 A horizontal mixer agitates ingredients by whirling beaters in a circle on a horizontal path. Their bowl can be tilting or non-tilting depending on your needs. Make sure to choose the top-notch Horizontal Mixer manufacturer for the finest results.
What are the types of horizontal blenders?
Continuous ribbon mixers:
These mixers are made from a horizontal semi-cylinder with rotating coiling ribbons which are mounted on a main shaft. The volume ranges from few gallons to meters. The rotational speed of the shaft varies inversely with the radius of the outer band. Because the material is transported from one side to the other, each end could be used for removal. These blenders may be cleaned by inverting them.
Non-continuous ribbon mixers:
These mixers are like continuous ribbon mixers. B they contain short parts termed blades or plough are spaced in a curve around the mixing shaft. The operation differs than continual type ribbon spinners they come in a range of sizes.
Configuration and key aspects of a horizontal mixer:
These mixers are suited for high-volume production of hard-dough items such as bread, bread rolls, crackers, and snacks. A few mixers feature an innovative Z-shaped mixer arm for maximum performance. Such mixer tools are specific form and spinning speed generate a centrifugal vortex motion, which distributes the materials in three dimensions to blend. As a result, components with varying granular mass and volume are precisely blended and combined.
As in any developed sector, the fundamentals are sometimes taken lightly and completely neglected. When it comes to blending, this can contribute to rushing ahead and focusing solely on the flashy questions. A few of the questions are: How much time should a mixture take to combine my product? How fast can I load or discharge? What is the expected life of this piece of equipment? Not that these are not vital issues to address, but we all understand that unless you master the fundamentals, no amount of glitz can mask bad quality. These mixers exist in a variety of shapes, sizes, and cleanliness levels. The following are a few key aspects that may have an impact on the quality of your final product:
Design of agitators
Sealing methodologies
Shafts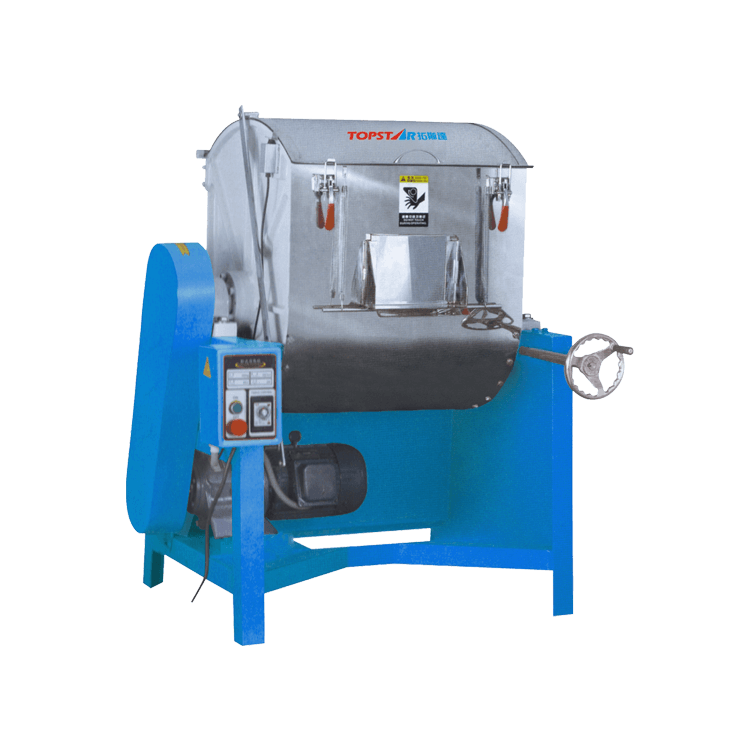 Advantages of Horizontal mixers over other types:
Volume and speed are provided by these mixers.
How much dough must be produced each day? When it comes to mixing tons of pounds of industrial material or dough, a horizontal blender is superior. Because of its massive size and capability, medium-to-large-sized bakeries and manufacturers rely on this type of machine.
A horizontal blender comes with a variety of blending arms that you can also customize depending on the sort of dough or material that you are mixing.
These mixers also permit continuous mixing, which means that once the blended dough has exited smoothly into a groove, the following batch can enter the mill on the other end.
Use a horizontal one when you need to swiftly blend a large volume of raw material.
Horizontal blenders are used to evenly combine different types of raw material powder, or sometimes fluid adding equipment is required to add liquid nutrient additives for better mixing.
Horizontal blenders in the food industry:
Do you own a bakery business? Are you selecting the proper mixer for a pastry shop? a few factors must be considered. These factors include how much room do you have for a mixer? What precisely you are trying to mix? and how big the size of your mixer should be? If you're blending something more than dough, a horizontal or planetary mixer can be an excellent choice. If you are only mixing dough and it is critical to keep your dough at a specific temperature for perfect results. The manufacturing of baking mixes is a common approach in the food-feed business. The flour and water foundation components, as well as other components, are blended at high viscosity levels which are entirely free of lumps. They are blended in the shortest time possible by utilizing distinctive mixing elements and further installed shearing heads.
Heating horizontal spiral mixers for food sector industries:
Horizontal mixers use a spiral blending system with tube loops for air – conditioning that is embedded in the product. These mixing devices are especially well-suited for non-destructive mixing procedures. The distinct heat zones are unique in this configuration. They are used to achieve ideal mixing and temperature distributions. The mixer is available with or without a scraper. The horizontal spiral mixer for air – conditioning purposes, not only aids in the production of excellent lumpy products, but also in optimizing processing times.
Top-star Horizontal Mixer manufacturer is ideal choice for gentle material homogeneity. They are a perfect choice for the preparation of solid mixes, pasty mixtures, or even solid-liquid combinations, Powder blender to heavy-duty versions is available. Even small volumes can be fed into the mixer manually. Highly abrasive goods, which are also utilized in construction, are processed in machinery with an internal hard-metal plate liner.
Why Topstar is the best choice as a Horizontal Mixer manufacturer?
Topstar Horizontal Mixer manufacturer should be your first choice because our products are designed for efficient, automated procedures in a wide range of industrial applications. Our mixers are used for a variety of applications, including the manufacturing of propylene particles in the chemical sector and flour combinations for the food industry, as well as fly ash moisture control in the power station engineering sector and the manufacture of cement mixtures for building materials. This means that top-star mixers provide operational excellence throughout the board.
The top-star horizontal mixer is entirely built of high-gauge steel and is distinguished by stainless steel bowl; sanitary design for easy cleaning; high power motor. A display control center, buttons, indicator, and a PLC for dish setup and data saving comprise the electrical dashboard.
Our horizontal blenders are commonly used in the following applications:
They are utilized in the dry powder mixing process.
Allow you to add
Addition of liquid to powders
Used to keep sticky powders live storage.
Assist you in incorporating fats into the flour.
Oils and other liquids can be simply mixed into the powders.
Also useful in the breakdown of agglomerates.