One minute quick look at Topstar's semi-annual financial performance report for 2022
2022/08/31 By topstar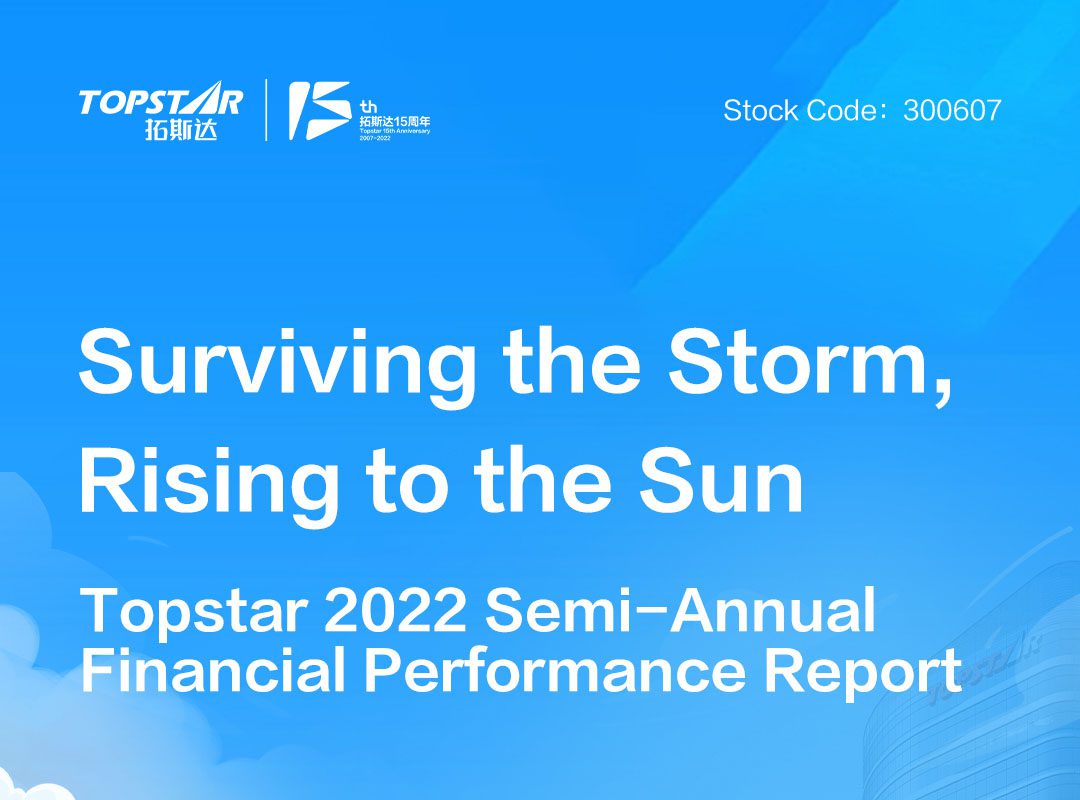 Financial performance report: In the first half of 2022, the main operating highlights of Topstar are as follows.
The effectiveness of reform is apparent since the change of "adjusting business, organization, and distribution" at the end of 2021. Topstar has continued to improve the business situation of each business segment this year in the first quarter. The chain significantly enhanced, and in the second quarter. We achieved a 45.90% YoY increase in revenue and a 34.85% YoY increase in net profit attributable to shareholders.
Product business continues to improve. The company of self-researched and self-produced multi-joint industrial robots and CNC machine tools products developed at high speed. And the gross margin of injection molding machines improved.
The steady development of project business. The automation application system business and intelligent energy and environment management system business grew steadily. And the revenue scale was further improved.
There were results in cost reduction and efficiency improvement. This year, the business units adopted the independent accounting system. Each business unit followed the healthy and sustainable development idea of "ensuring revenue with profit and profit with cash flow" and became more efficient in management with high quality. Refined control for the company to create the benefits gradually increased, and costs in the same period last year decreased.
Topstar will continue to focus on "business focus," "organizational upgrading," and "increase quality and efficiency" three focus. More focused on industrial robots, injection molding machines, and CNC machine tools, three major products. Through continuous polishing of core products, reducing the proportion of personalized projects. Constant business and product structure optimization and in-depth development of quality business and customers. To continue improving standardized production capacity. Topstar is gradually repairing its profitability and achieving sustainable and steady growth of its value.