Topstar debuted at the 4th CIIE for the first time, and leaders from provinces and cities visited and guided
2021/12/15 By topstar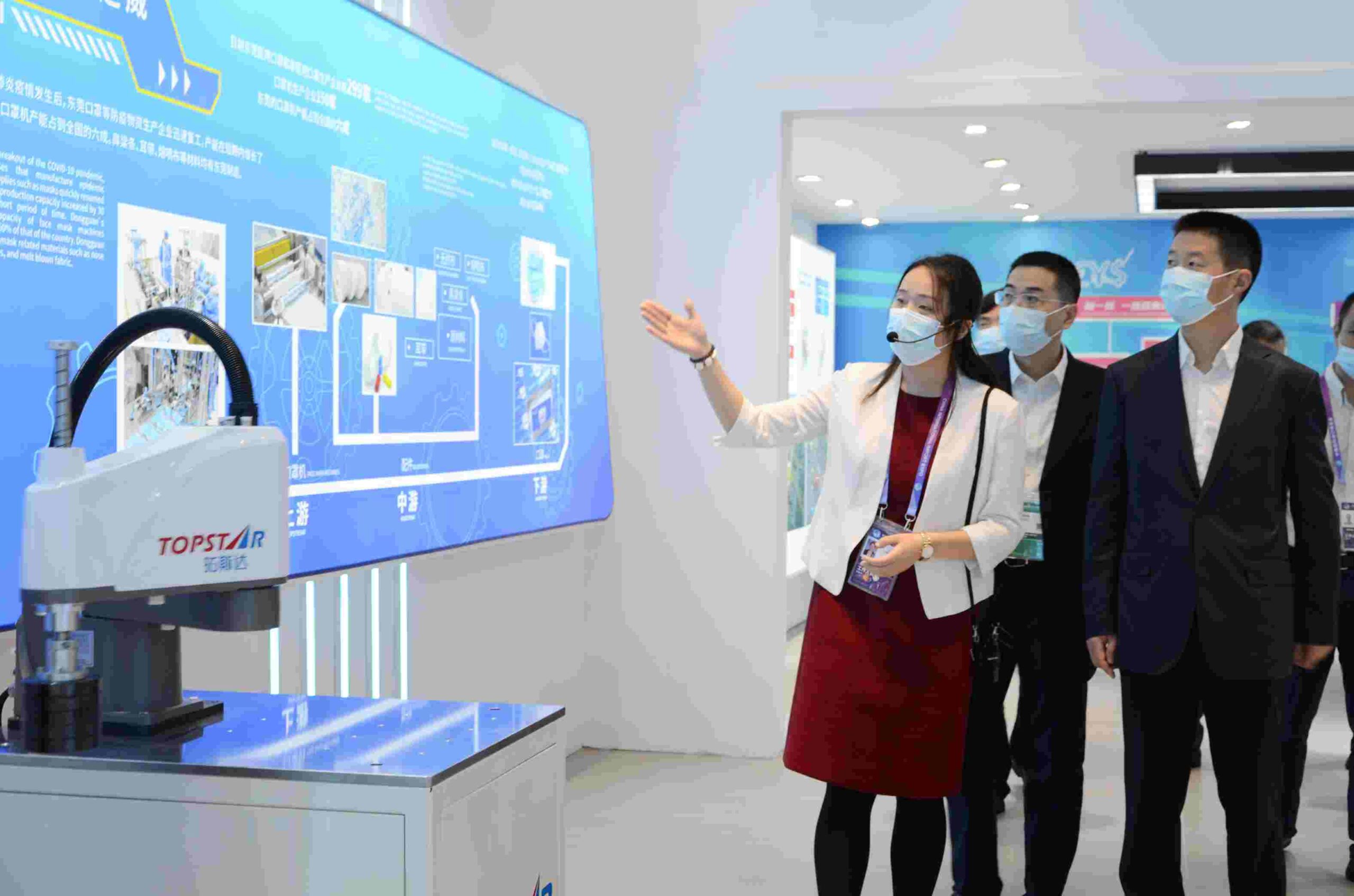 The 4th China International Import Expo ("CIIE") in 2021 will be held at the National Exhibition and Convention Center (Shanghai) from November 5th to 10th. As one of the representative enterprises of intelligent manufacturing in Dongguan, Guangdong, Topstar made its first appearance at the CIIE with the SCARA four-axis robot .
During the exhibition, Zhang Jinsong, Director of the Guangdong Provincial Department of Commerce, Ma Hua, Deputy Director, Wang Changqing, Deputy Mayor of Dongguan, Chen Shunjiao, Director of the Municipal Investment Promotion Bureau, Chen Zhiyang, Deputy Director of the Municipal Bureau of Commerce, and other provincial and municipal leaders, successively visited the Dongguan City Image Publicity Exhibition Hall (Referred to as "Dongguan Pavilion") to visit the exhibits of Topstar, fully affirmed Topstar's achievements in the field of intelligent manufacturing.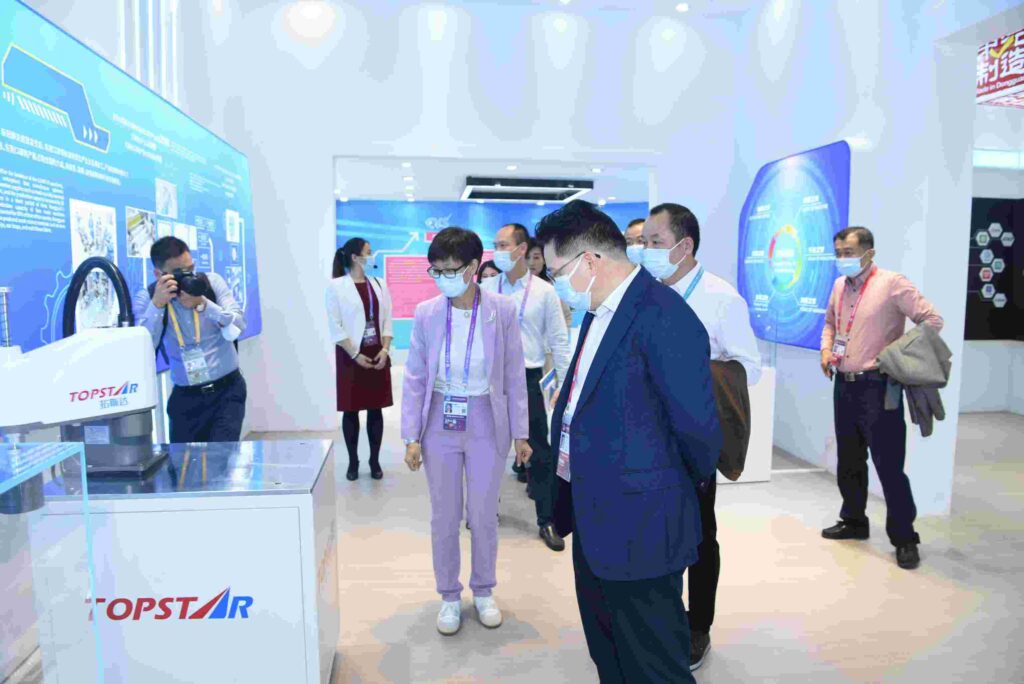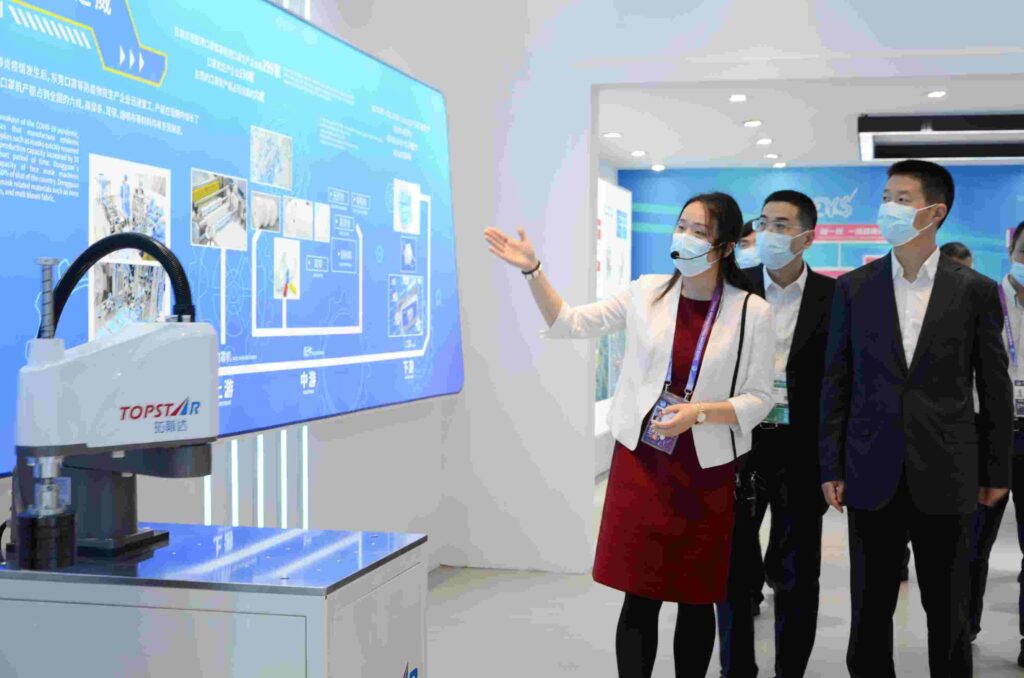 At the exhibition site, Topstar exhibited the self-developed "Tuoxingchen TR005-HP600" four-axis SCARA robot.
·Equipped with a precise integrated drive and control control system, with a customized vision module, to realize the robot's rapid and automatic calibration, which has strong ease of use;
·Suitable for the rated load range of 1-6kg, the arm length can be 400-700mm;
· Repeat positioning accuracy ±0.01mm, cycle time 0.36 seconds;
·The unique high-rigidity arm design based on Topo Opt has the advantages of light weight and low vibration;
·Suitable for 3C, photoelectric, new energy, food, medical and other fields, and can be applied to processes such as loading and unloading, precision assembly, rapid handling, testing, gluing, dispensing, and sorting.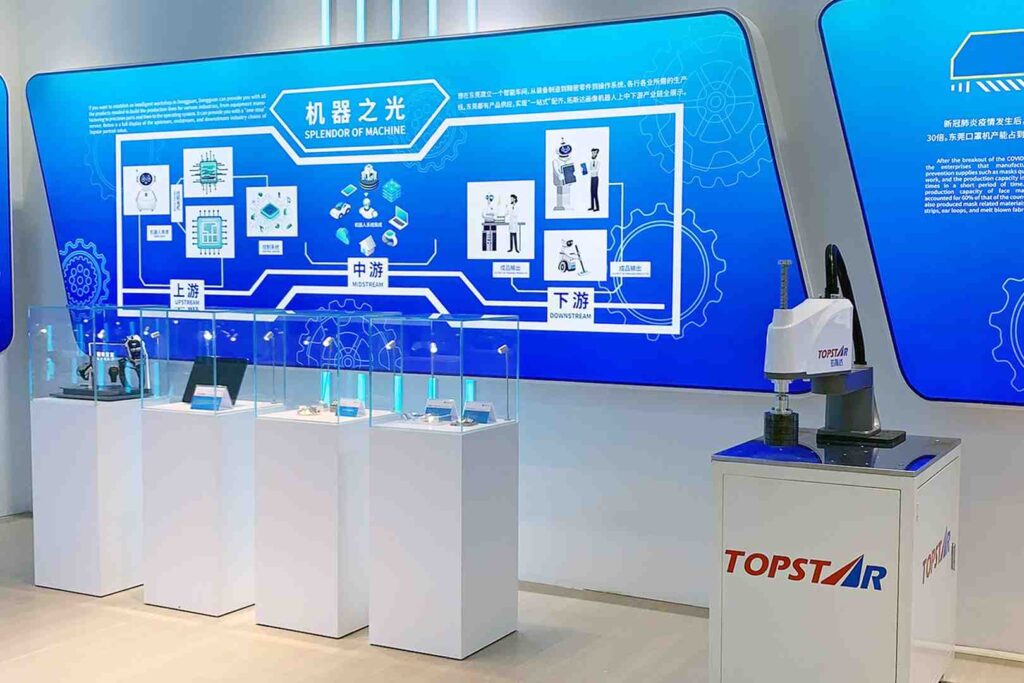 The holding of the CIIE is a major opening-up measure personally planned, deployed and promoted by General Secretary Xi Jinping. This year coincides with the 100th anniversary of the founding of the party and the 20th anniversary of my country's accession to the World Trade Organization. The holding of the 4th CIIE is of extraordinary significance. In this year's CIIE, nearly 3,000 exhibitors from 127 countries and regions participated in the corporate exhibition, with a total exhibition area of ​​366,000 square meters.
During the period, Dongguan set up the Dongguan City Image Exhibition Hall with an area of ​​342 square meters. The exhibition hall is composed of three parts: "Quality City", "Manufacturing City" and "Lingnan Ancient Town", showing the overall image and advanced manufacturing strength of Dongguan's new first-tier city. And historical and cultural connotations.