Topstar Star Club: 100 experts to explore the process of localization of a five-axis CNC machining center
2022/06/02 By topstar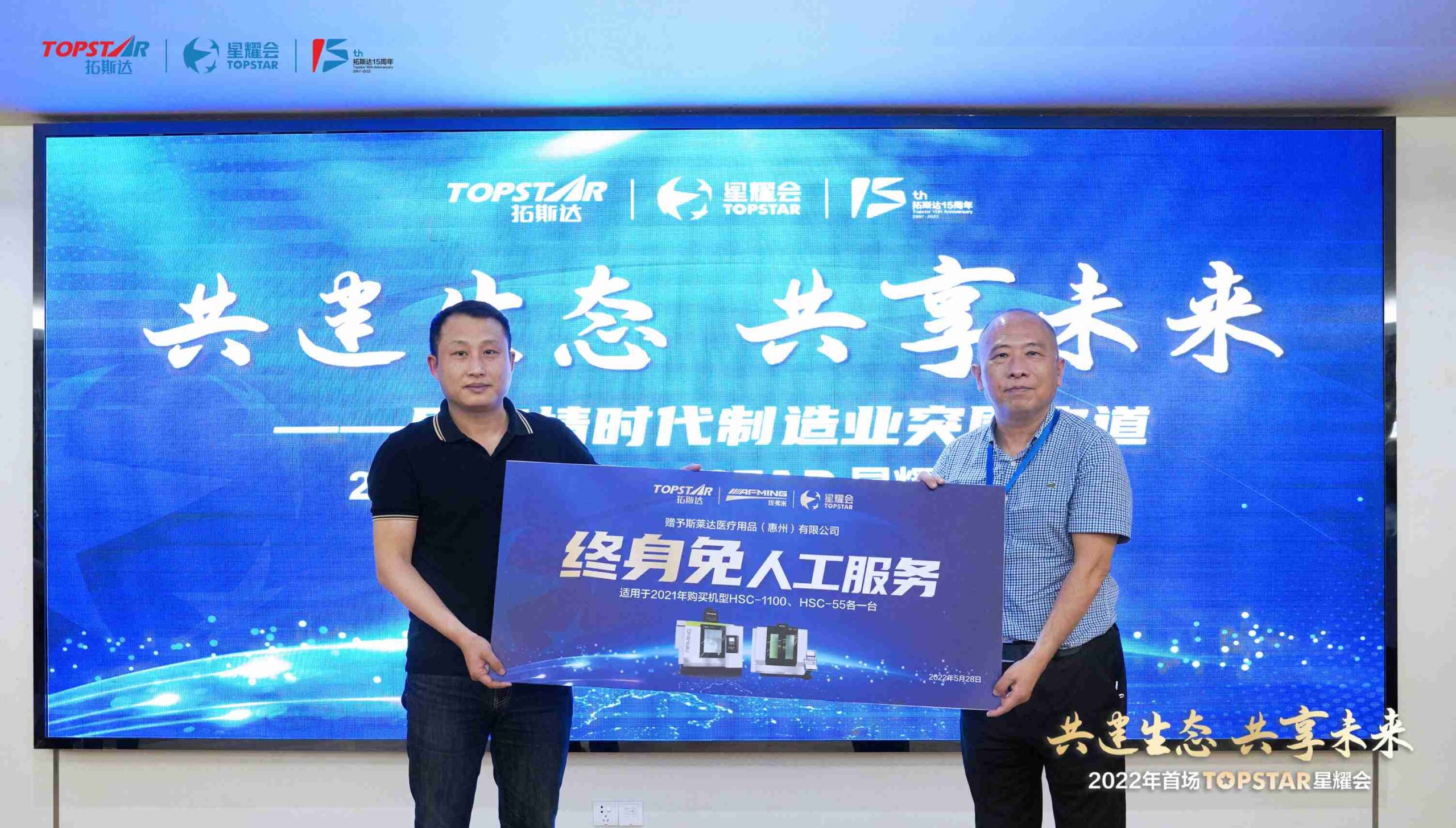 On May 28th, the first Star Club event of 2022, "Building an ecology and sharing the future – the way of a breakthrough in the manufacturing industry in the post-epidemic era," was held at the headquarters of Topstar. Guangdong Machinery hosts this Star Club and Mould Technology Promotion Association, undertaken by Guangdong Topstar Technology Co., Ltd., and co-organized by Dongguan AFMING Numerical Control Equipment Technology Co., Ltd.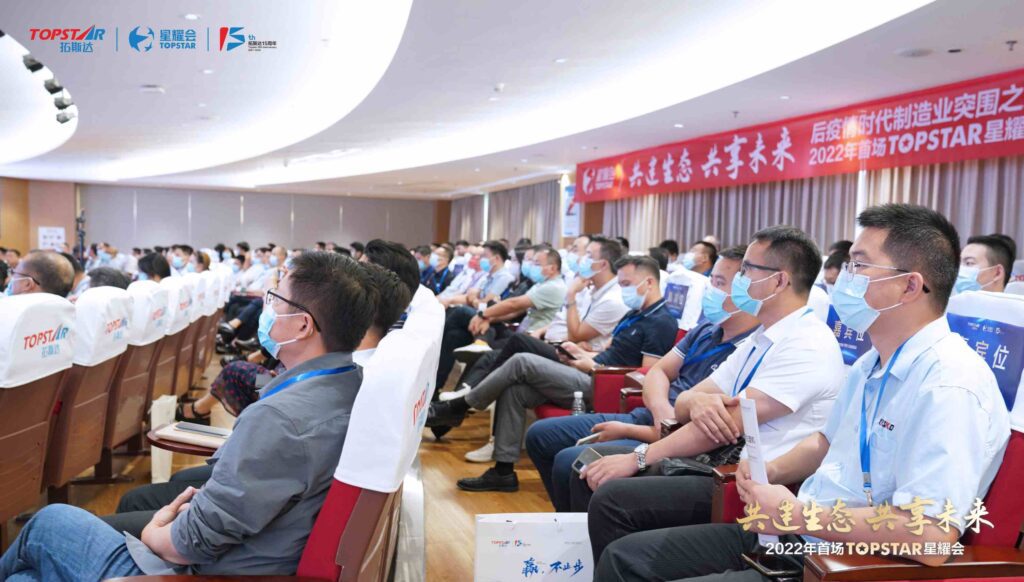 The theme of this Star Club is industrial CNC machine tools. More than 100 industry experts and representatives of manufacturing enterprises from South China met to discuss the localization process of five-axis CNC machine tools. This helped manufacturing enterprises cope with the new challenges in the post-epidemic era and further promoted the upgrading of manufacturing equipment capabilities.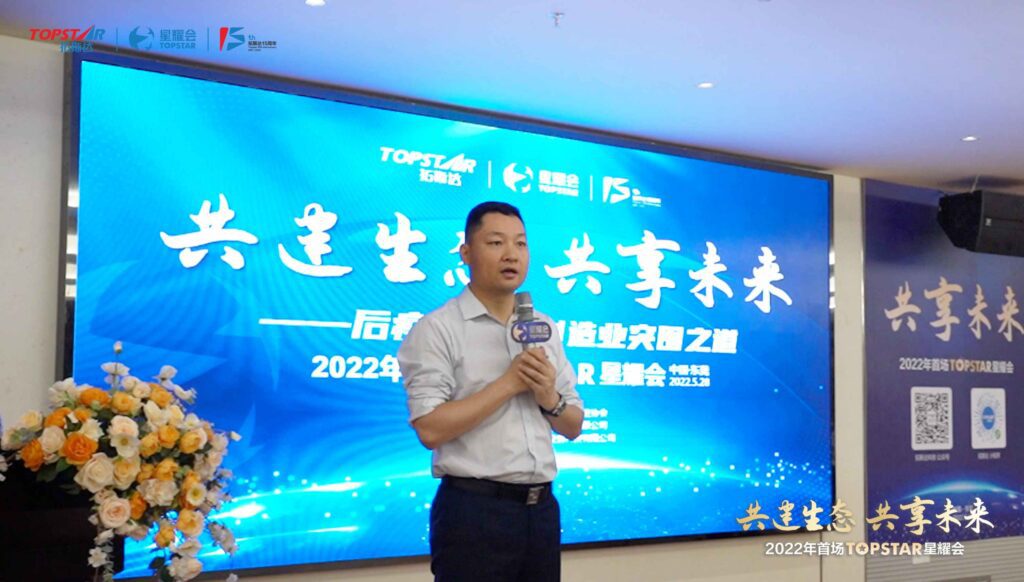 One of the initiators of the activities, Topstar Business Center General Manager Zhang Jian, said in his speech that the "Star Club" of the "star" does not refer to Topstar (TOPSTAR) but refers to star customers, star technology, star cases. Star Club created an open communication and cooperation platform, and the activities theme focused on manufacturing development. In addition to providing manufacturing enterprises with intelligent manufacturing transformation and upgrading ideas, but also share corporate resources and promising technologies to achieve expected growth and win-win cooperation.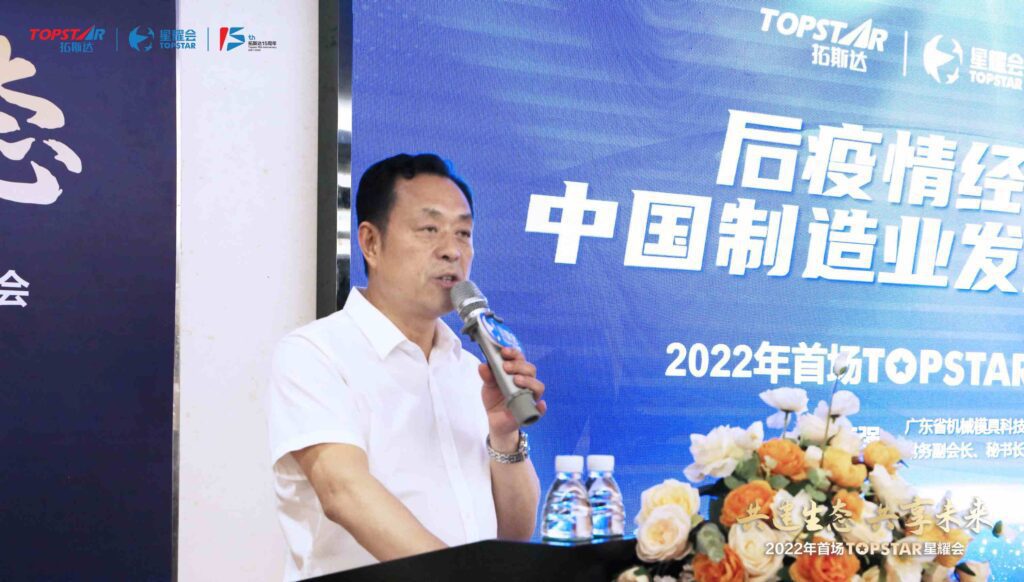 In recent years, the epidemic has hit China's manufacturing industry hard. China's 14th Five-Year Plan puts forward the development direction of building a solid manufacturing country and a strong quality country, which puts forward higher requirements for developing manufacturing enterprises.
Guangdong Machinery and Mould Technology Promotion Association executive vice president and secretary general Liu Yaqiang in the "new opportunities for the development of China's manufacturing industry in the post-epidemic economy" keynote speech, pointed out: that the most fundamental task of manufacturing development is to upgrade technological innovation, which is the basis for high-quality development. And equipment manufacturing technology innovation and upgrade are the keys to the future of China's manufacturing, which is also a science and technology and economic field of "war."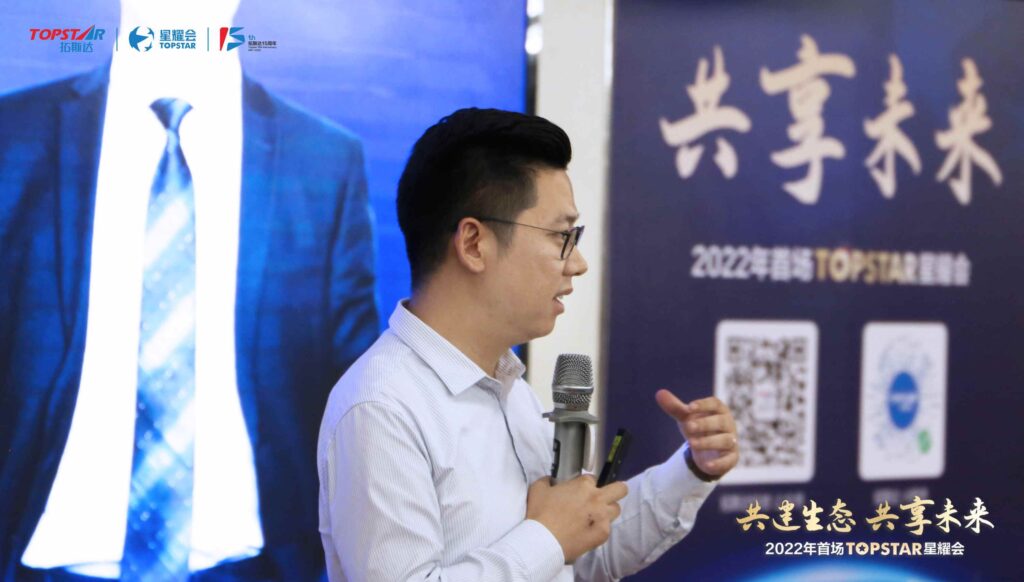 Topstar Guangdong and Fujian regional general manager, Li Huan, published a report on "to help enterprises to upgrade intelligence," focusing on the development status and achievements of Topstar in the field of intelligent manufacturing for fifteen years. He said that Topstar adheres to the "make industrial manufacturing better" corporate mission. Industrial robots, injection molding machines, and CNC machine tools as the core of intelligent equipment, control, servo, and vision, three core technologies for manufacturing enterprises to provide smart factory solutions, have successfully helped over 15,000 manufacturing enterprises to achieve transformation and upgrading.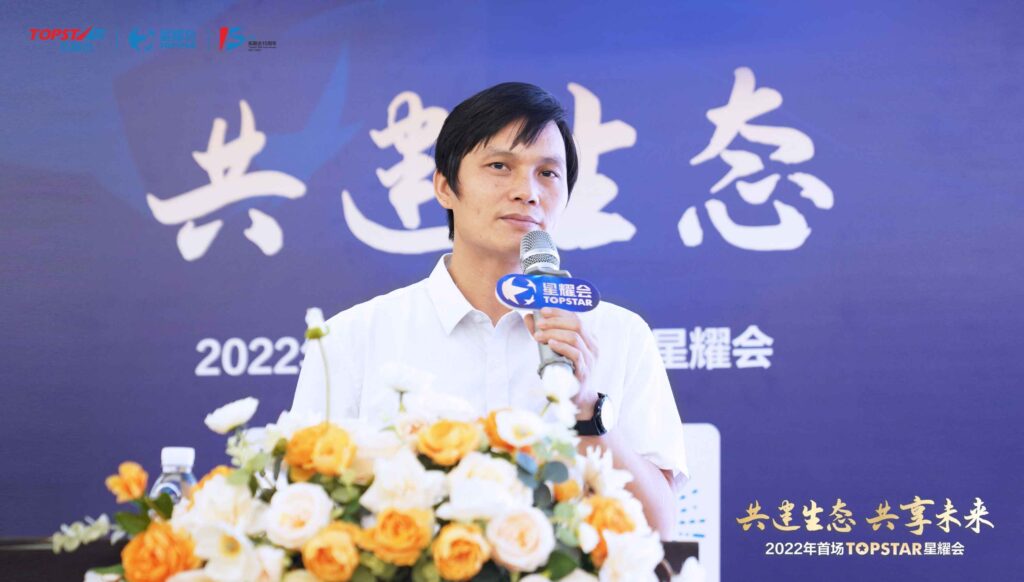 Mr. Huang Yongsheng, General Manager of AFMING, delivered a speech on "High-end CNC equipment reshapes China's manufacturing industry." He shared AFMING's precipitation and innovation in five-axis CNC technology and emphasized the importance of five-axis CNC machine tools for national development. "CNC machine tools are the symbol of a country's manufacturing level. And five-axis CNC represents the highest level of a country's manufacturing industry, which belongs to the blocking technology of advanced countries. At present, there are only a few manufacturers in China who master the technology."
AFM is one of the few domestic manufacturers of five-axis CNC machine tools with independent core technology and is also the holding subsidiary of Topstar. The founding team has been developing CNC machine tools for more than 20 years and now has a series of core technologies and core products. The key technologies of core components such as the spindle, rotary table, and pendulum head have been independently controllable. They are widely used in automotive, medical, and other precision mold parts processing fields.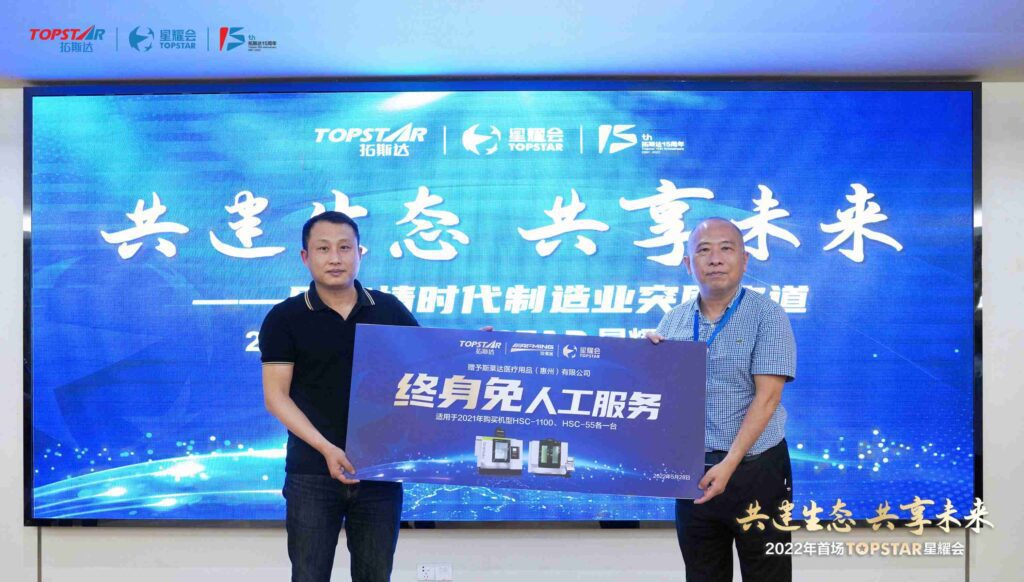 The activities also invited Zhao Chunyu, general manager of Silaida Medical Supplies (Huizhou) Co., Ltd., to share. Salida is the first customer to cooperate with Topstar to buy AFMING CNC machine tools. Mr. Zhao said he had concerns about the performance of domestic CNC machine tools at first, but since using AFMING machine tools for more than a year, he felt it was worth the money. Subsequently, Topstar presented Slida with a "lifetime labor-free service" preferential policy as a token of appreciation.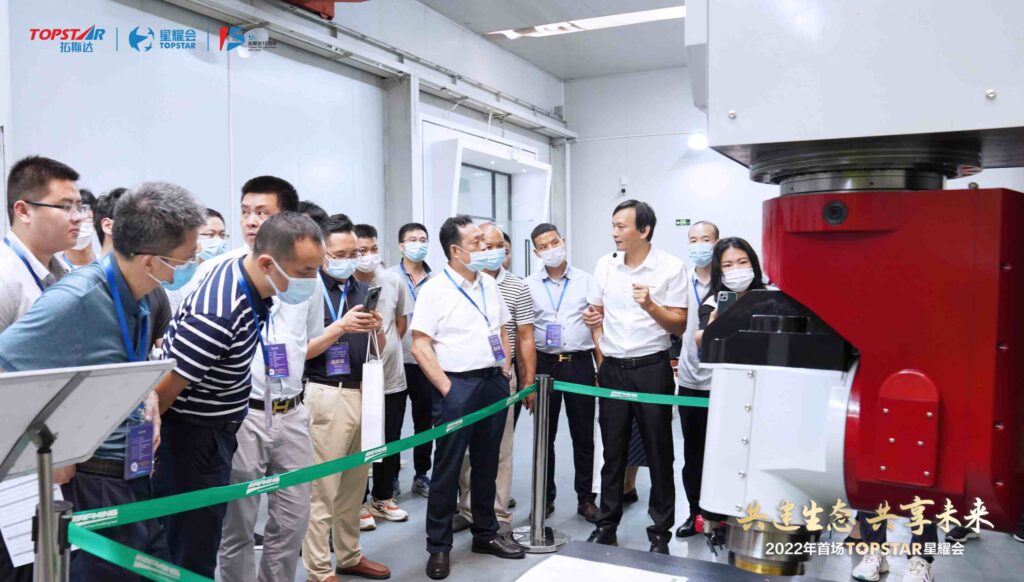 The atmosphere at the activities was warm and climactic, and the beautiful speeches won a burst of applause. At the end of the activities, the guests went to AFMING to visit the production workshop to experience the robust and accurate milling performance of the 5-axis CNC machine. Let's look forward to the following Star Club activities.