Topstar won the Dongguan "friendly enterprise" honorary title.
2022/02/10 By topstar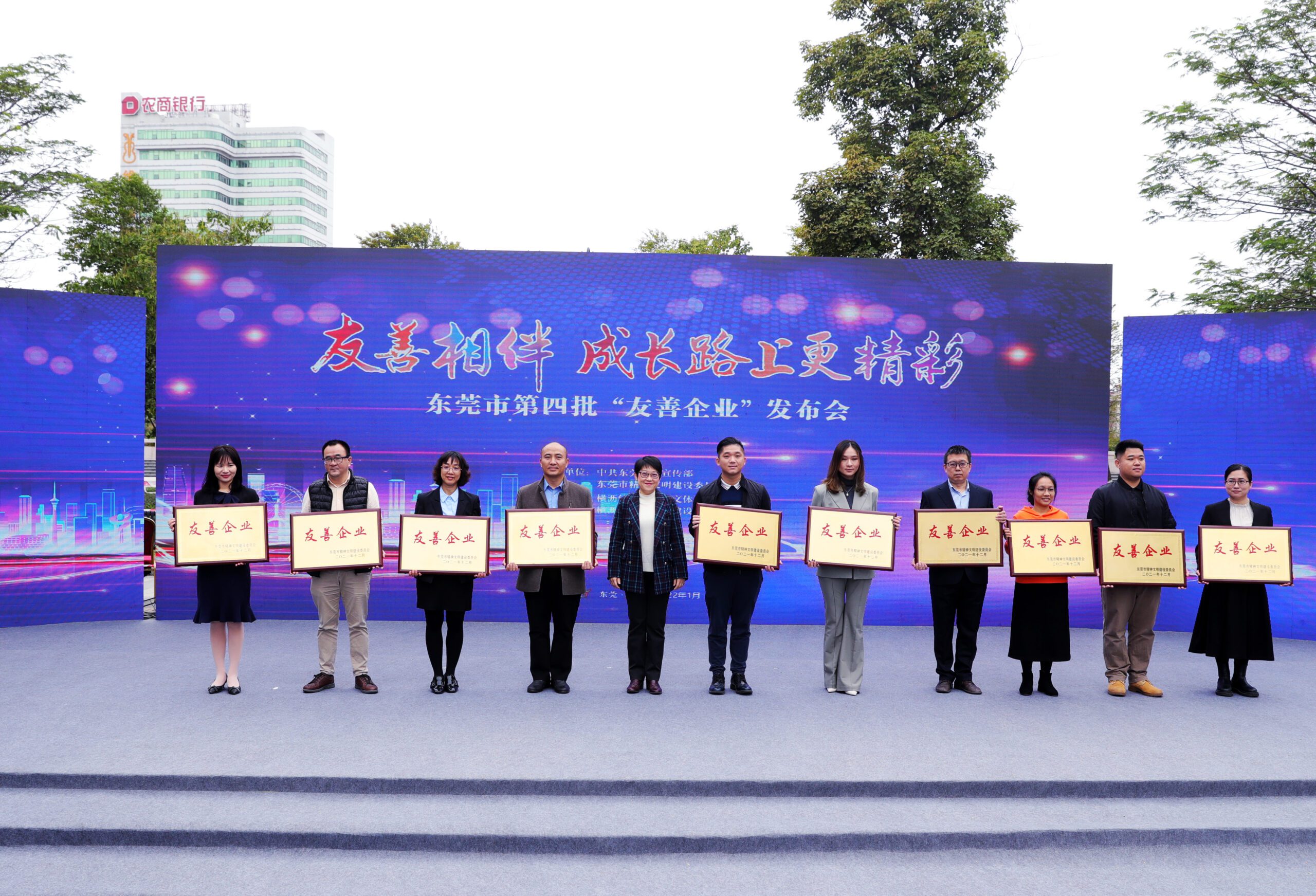 On the morning of January 19th, the fourth "friendly enterprise" conference in Dongguan City, sponsored by the publicity department of the Dongguan Municipal Committee and the Municipal Civilization Office, was held in Hengli Town. Topstar won the Dongguan City, the fourth "friendly enterprise" honorary title. Topstar party branch secretary Liu Liyun attended the event to accept the medal, and as a representative of "friendly enterprises" in the conference site to make a "friendly fire to help warm the city of Dongguan" keynote speech, sharing the Topstar "friendly enterprise" experience.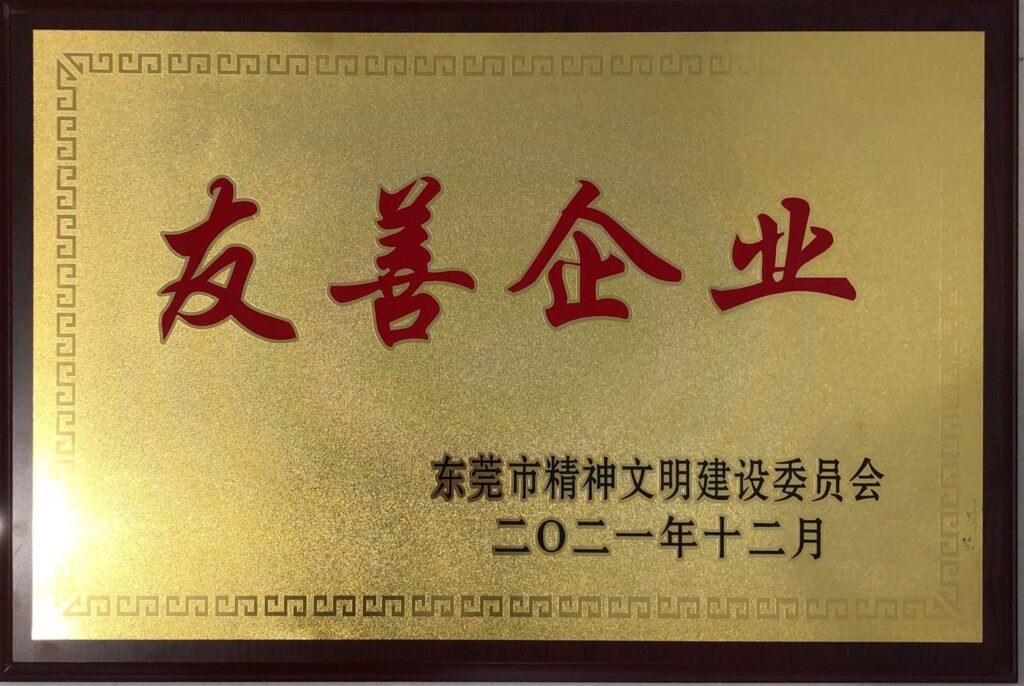 Liu Liyun said that Dongguan is a fertile ground for enterprise innovation and development, in the face of the new situation and new challenges, the government at all levels implements a variety of beneficial policies to help the development of enterprises, so that Topstar can stand out. Topstar in the growth process fully felt the love and friendliness of the city of Dongguan, but also very happy to pass out this friendly, to customers, employees, to the community with deep feelings.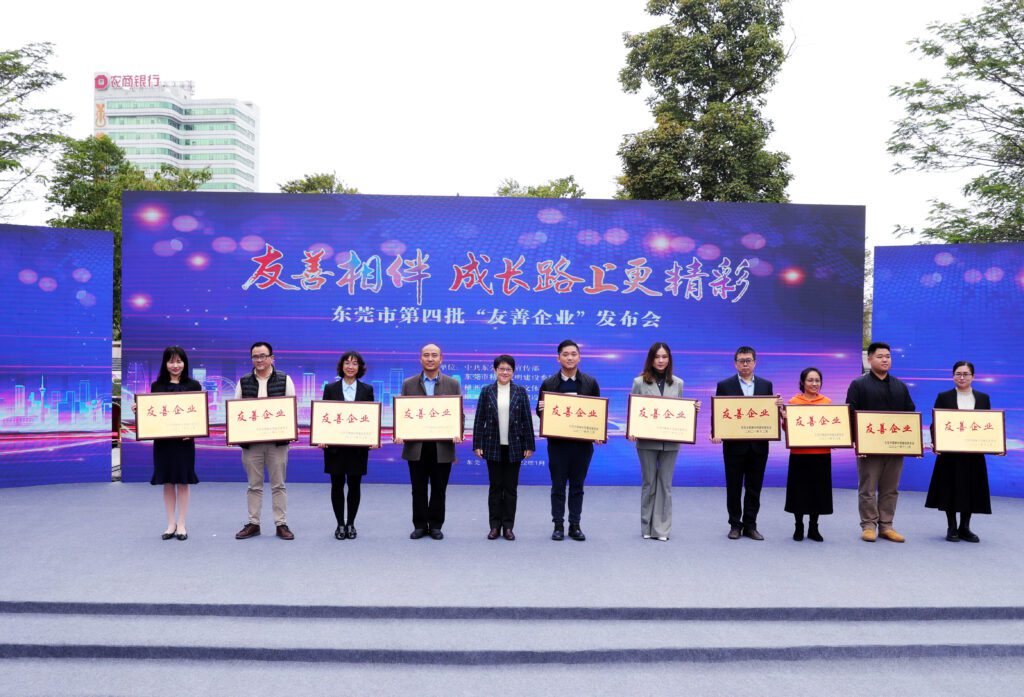 Topstar adhere to the "make industrial manufacturing better" mission, for many years actively respond to the Guangdong "6-30" Poverty Relief Day and Dongguan Charity Day activities, including participation in the town of Dalingshan to help children in need to build a book corner activities, donated masks during the epidemic 12,000 masks, donated 200,000 yuan to the Dongguan Dalingshan Charity Foundation, developed and donated 4 sets of children's mask machines, and supplied 42 sets of mask production equipment to other provinces and cities. …… Through a series of good deeds, we promote the "friendly" culture, actively carry out public welfare and charity activities, and create a friendly environment. activities, to create a friendly environment position, to create a friendly environment atmosphere.
In August 2021, Dongguan City, the fourth "friendly enterprise" selection activities were officially launched. After the enterprise declaration, town and street recommendation, departmental audit, site visits, centralized evaluation, media publicity and other links, the official selection of the fourth "friendly enterprises" in Dongguan.
This time, Topstar won the title of "friendly enterprise" which is the affirmation of the company's corporate culture construction work. Next, Topstar will continue to deepen the "friendly enterprise" construction, always respond to the call of the party and the government, do not forget the original mission, and actively practice the core values of socialism; in-depth implementation of the 15th Party Congress, based on the "Shuangwan" new starting point, the friendly We will continue to implement the spirit of the 15th Party Congress of the city, build on the new starting point of "double million", integrate friendliness into enterprise management, focus on scientific and technological innovation and advanced manufacturing, and contribute to writing a new chapter of Dongguan's modernization.