Topstar launched the TMII Injection Molding Machine!
2022/02/10 By topstar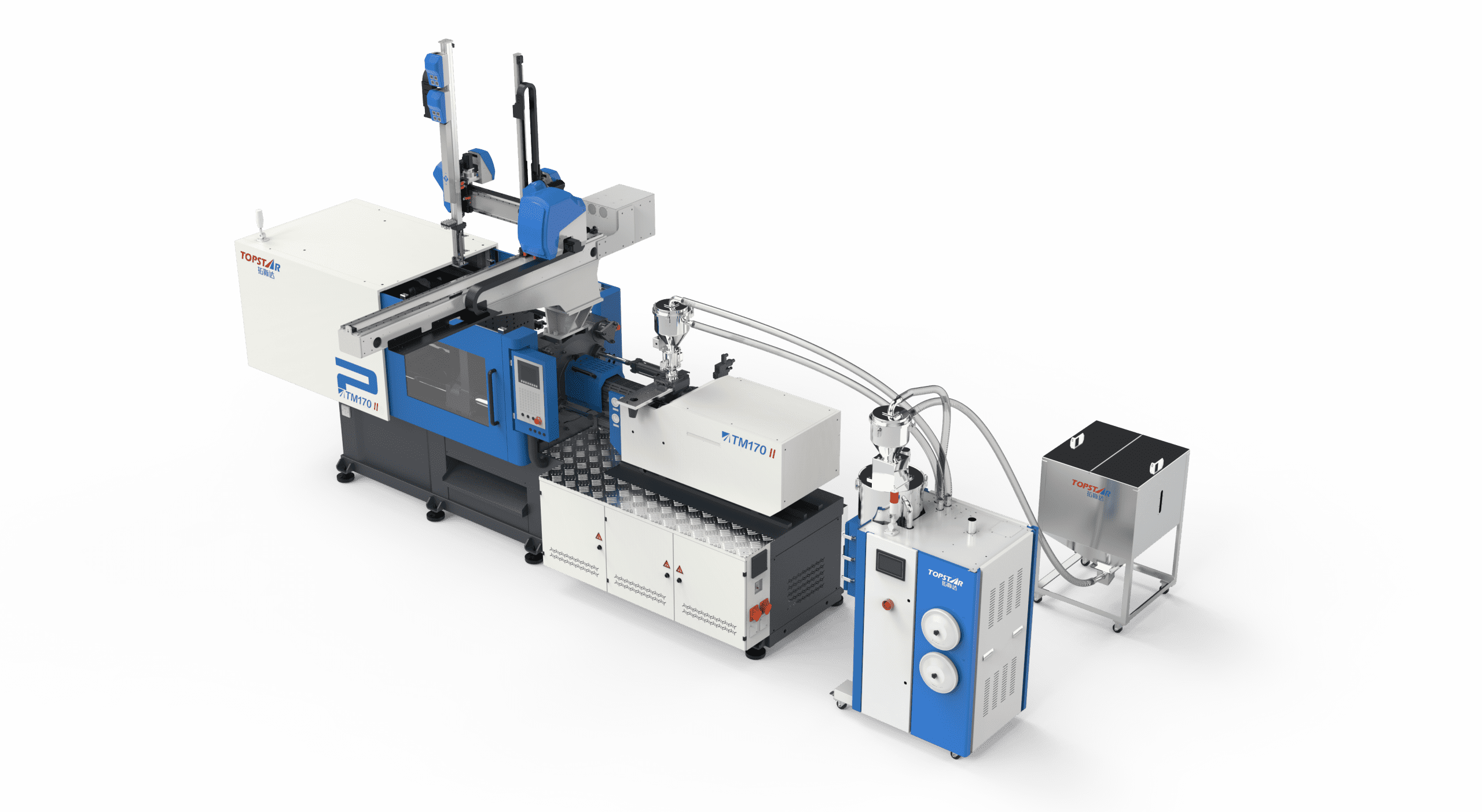 In 2020, we launched the TM series of Toggle Hydraulic Servo Driven injection molding machines. The efficient work has won praise from customers! Now, let us help you work smarter in 2022! The TMII series injection molding machine, which perfectly integrates the latest technology of Topstar, was available worldwide on January 1, 2022!
Efficiency Increased by 15%
Servo power increases 20%
Injection speed increases 20%
Screw RPM increases 10%
TM II Characteristics.
Ejector cylinder upgraded: Ejector force increased.
Injection Table Upgraded: Injection speed, injection pressure, and screw rpm increased.
Machine Core Parameters Upgrade.
Injection speed is increased by 20%, especially with better performance when molding complex structures and specific materials.
Screw RPM increased by 10%, injection molding cycle effectively shorten.
Injection pressure is increased by 10% to meet a broader range of product molding needs.
Ejector thrust increased by 20%, and molded fasteners easily released.
Standard with industry first-class products, standard with industry high-end configuration.
TM II is equipped with a standard KEBA control computer and Phase servo motor, the first-class product in the industry and highly recognized.
TM II is equipped with a chrome plated screw and temperature control induction at the material feeding gate as standard, which can be applied to a wider range of plastic materials.
TM II unique advantages: Topstar injection molding machine and auxiliary machine system is highly integrated.
Auxiliary machine monitoring centralized to the injection molding machine controller, customer operation is convenient and efficient, humanized operation, easy to manage the whole plant.
TM injection molding machine control system, through the bus communication, the integration of a variety of Topstar auxiliary machine data interaction (injection robot, 3 in 1 compact dehumidifying dryers, mold temperature machine, hopper dryer, dehumidifier).
TM II unique advantages: automatic compensation function for mold opening position, more accurate and efficient.
Injection molding machine control system and injection robot through the bus communication, send deviation position to the injection robot, by the injection robot for position tracking. The injection robot "actively" compensates for deviations to meet faster mold opening and closing cycles and accurate product gripping by the injection robot.