Useful injection molding machines bring more convenience to enterprises
2023/03/10 By 兰兹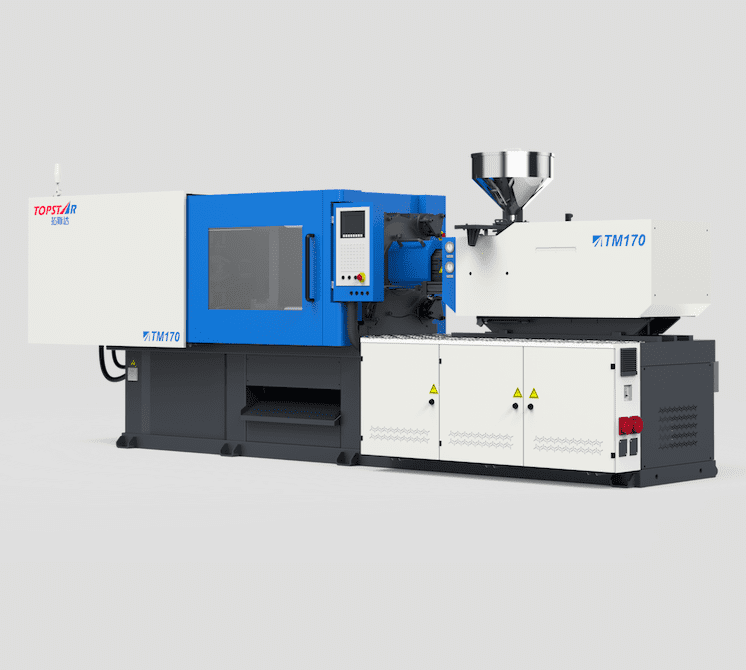 Injection molding machines are essential equipment that can be used to produce plastic products. The injection molding machine enjoys high popularity and is widely used in various industries. Although it has been used for many years, its development is still incomplete. Injection molding machine manufacturers have made many attempts in recent years to improve their products' performance, making injection molding machines more popular and convenient.
Useful Injection molding machine
Injection molding machines use pressure to mold plastic, metal, and other materials into a desired shape. And injection molding machines are widely used to manufacture plastic products, such as household appliances, electronic devices, and toys.
There are two main types of injection molding machines: single-cavity and multi-cavity. Single-cavity machines can only produce a single part at a time, while multi-cavity machines can produce multiple domains simultaneously.
The molding head will not block the electric motor.
In the traditional injection molding machine, the electric motor is installed in front of or below the molding head, so when it moves up and down during operation, it will be blocked by the molding head. The new design was placed at the backside of the machine, which not only avoids interference with other components and increases productivity.
The electric motor provides additional torque to the injection molding machine, which leads to an increase in productivity. And the new design allows operators to run the engine faster without sacrificing quality or safety.
The ejection core can be replaced in seconds.
The ejection core is a critical component of the molding machine. It can be replaced in seconds and has a long service life, so you'll have fewer breakdowns and downtime.
And the ejection core is an integral part of your molding machine. It's the part that ejects the plastic from your mold into your finished product.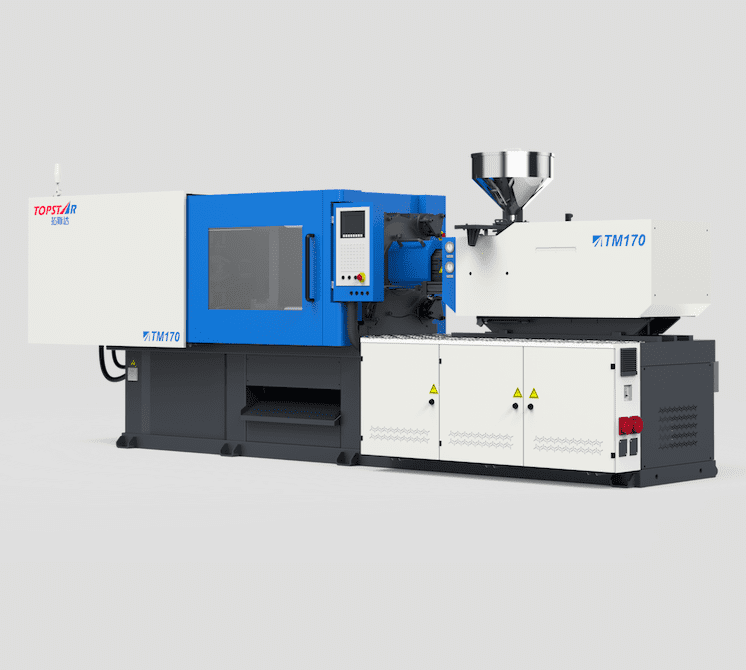 The air cooling hole is installed on both sides of the core
The cooling hole is installed on both sides of the body so that no stress can occur, even if one fails. This means the body will not be stressed by cooling and will remain stable.
And the best way to prevent a catastrophic failure is to avoid the cause of the issue. This means that it is essential to have an expert technician inspect your system and make any necessary repairs or replacements before they become a problem.
Mold clamping device, easy operation, and adjustment
The mold clamping device can be easily adjusted to meet different requirements, an essential feature for enterprises.
In addition, the mold clamping device is easy to operate and adjust.
Automatic, fast, and efficient by just pressing a button.
Machines with automatic molding are very convenient. They can automatically start, stop and eject the molded parts by pressing a button. You only need to press one button to start or stop the machine. In addition, you also need not worry about opening or closing the mold because it will automatically open and close for you when you want it to do so
Injection molding machines are more convenient.
Injection molding machines are more convenient. The mold clamping device of the injection molding machine is designed with a unique structure to ensure that it can be used in various ways. It is easy to operate and adjust, significantly reducing the cost of using this machine. In addition, it can automatically complete the entire process of heating, cooling, and ejection after pressing a button by simply pressing one button on the control panel!
The molding head will not block the electric motor because its head is always separated from other equipment when working; therefore, there's no need for additional space between them during operation! The ejection core can be replaced within seconds without any tools required.
Useful injection molding machine you deserve
In general, Injection molding machines are more conservative and effective for enterprises. With the help of these machines, you can improve your productivity and reduce costs.