Star Club – Embrace the trend of high-end equipment localization substitution, and build the Shangdong&Guangdong mold industry ecosystem together
2022/08/16 By topstar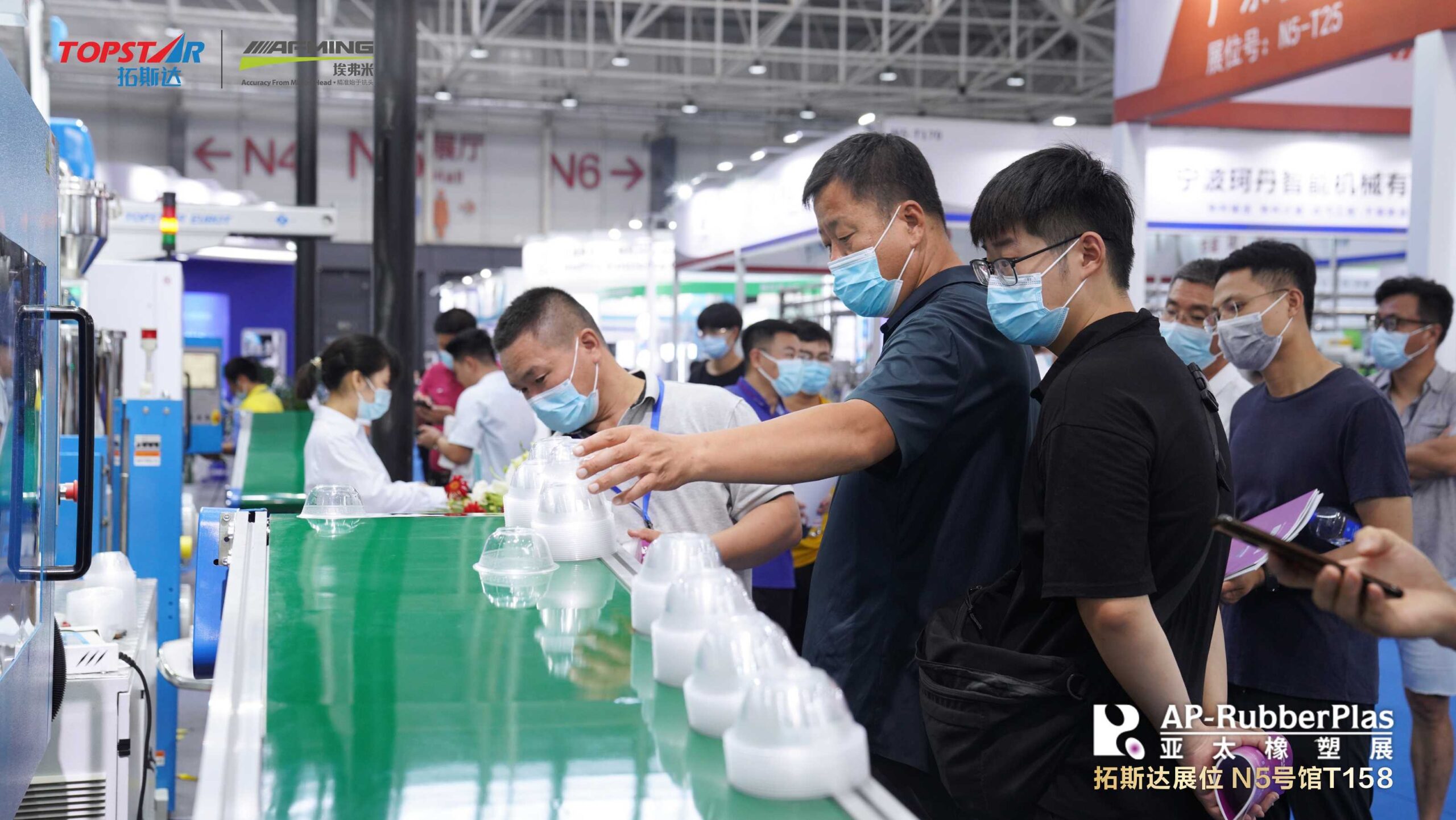 On August 4, the "build ecology – share the future" 2022 Shangdong and Guangdong machinery and mold industry exchange meeting and Topstar Star Club activities were held in Qingdao. The event was hosted by Topstar, Shandong Mould Industry Association, Qingdao Mould Industry Association and Guangdong Machinery and Mould Technology Promotion Association. This is the first time in 2022 that Topstar held Star Club customer exchange activities in North China. Machinery, mold, parts and components manufacturing industry experts and enterprise representatives from both Lu and Guangdong met in Qingdao, where they discussed "how enterprises can cope with the crisis and challenges of manufacturing in the new global environment".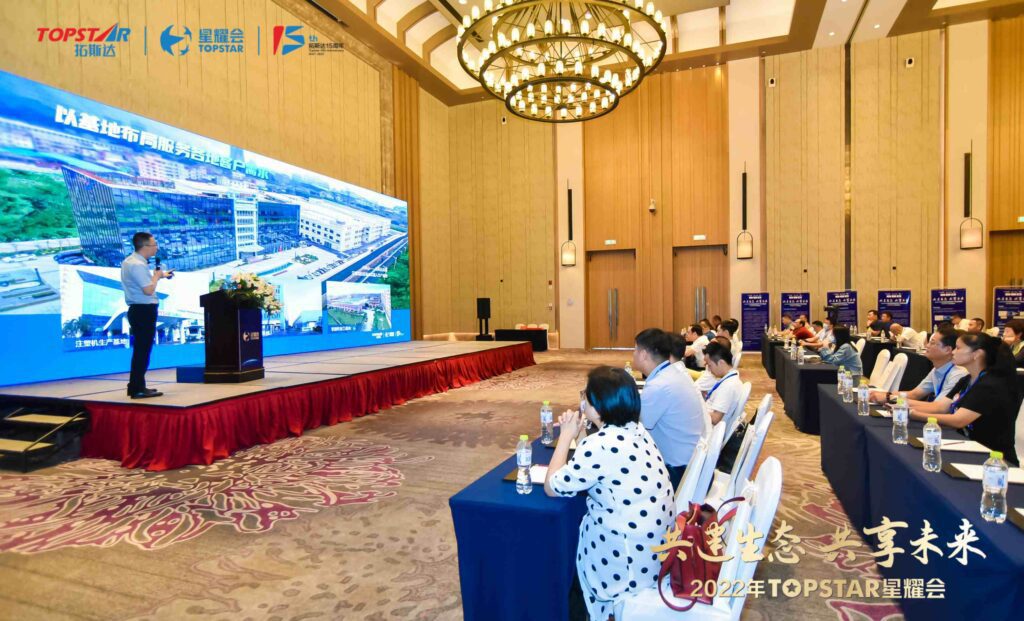 At the beginning of the meeting, Mr. Zhang Jian, general manager of Topstar Business Center, and Mr. Zhang Zhiqiang, president of Qingdao Mould Industry Association, delivered their welcome speeches respectively. They both said that enterprises in Shandong and Guangdong should strengthen communication and cooperation between enterprises through cross-regional exchange platform, complement each other's advantages, create a good industrial development ecology, build an industrial ecosystem together and join hands to promote the high-quality development of manufacturing industry.
At the meeting, Mr. Wu Shaojian, general manager of North China region of Topstar, delivered a speech on "New path of enterprise development in the new global environment". Ms. Dai Peijun, senior consultant, delivered a speech on "Analysis of the process of import substitution of all-electric injection molding machines in China". Mr. Zhao Xijin, Vice President of Qingdao Mould Association and Director of Technical Alliance, delivered a speech on "Introduction of Mould Industry, Technology and Solutions". Mr. Chang Lei, the general manager of North China region of Dongguan AFMING Numerical Control Equipment Technology Co., Ltd. delivered a speech on "The development direction of domestic five-axis machining center to replace imports".
In her sharing, Ms. Dai Peijun mentioned that the target of "carbon peak" and "carbon neutral" refers to the growth of downstream enterprises' demand for domestic injection molding machine brands, which continues to drive the transformation of the injection molding industry to green and low-carbon. As a high-end product in the injection molding machine industry, the electric injection molding machine has shown strong growth with its excellent energy-saving, high-efficiency, clean, and precision characteristics, and has gained the favor of more and more manufacturers. She said, "At present, many domestic industries have made certain breakthroughs in the process of localization. The intelligent equipment industry has also gradually broken through the foreign technology blockade line, especially the electric injection molding machine with medium and low injection speed as the main feature has been able to achieve domestic substitution."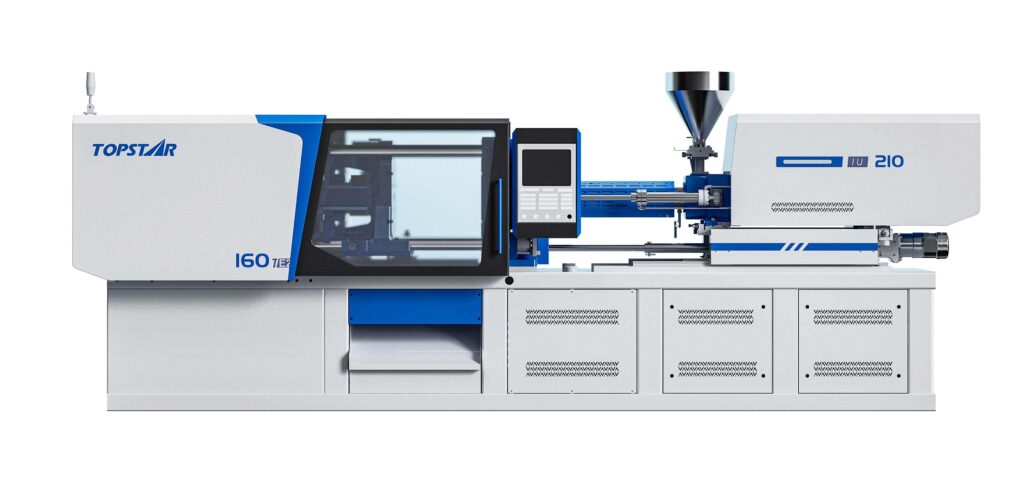 TEII series electric injection molding machine is a new injection molding machine product recently launched by Topstar. It is characterized by energy saving and environmental protection, clamping force covers 60T-460T, and the flexible combination can meet the needs of different production scenarios. This series of products can be flexible to choose low, medium and high injection speed, the highest injection speed up to 500mm / s, can realize the hydraulic machine and imported electric injection molding machine local replacement. Ms. Dai Peijun also shared many typical cases of local replacement of electric injection molding machines. She emphasized that electric injection molding machine has the characteristics of high efficiency and energy saving, long life and excellent cost performance, which can effectively help manufacturing enterprises to achieve energy saving and emission reduction, cost reduction and efficiency.
Mr. Chang Lei shared AFMING's precipitation and innovation in 5-axis linkage technology. He showed the self-developed core components and industry cases to express AFMING's determination and courage to achieve import substitution for 5-axis CNC machine tools. AFMING (a holding subsidiary of Topstar) is one of the very few five-axis machine tool manufacturers in China with independent core technology. Its founding team has been working on machine tools for more than 20 years and has now formed a series of core technologies and core products to achieve independent control of key technologies of spindles, rotary tables, pendulum heads and other core components, which are widely used in aerospace, military, automotive, medical and other precision mold parts processing fields.

It is worth mentioning that the event also set up a field visit. Guests visited the booth of Topstar at the 19th Asia Pacific International Rubber & Plastics Exhibition before the start of the meeting to learn more about the product performance and application cases of Topstar injection molding machines and CNC machine tools.