Topstar Star Club: New electric injection molding machine attracts attention
2022/06/23 By topstar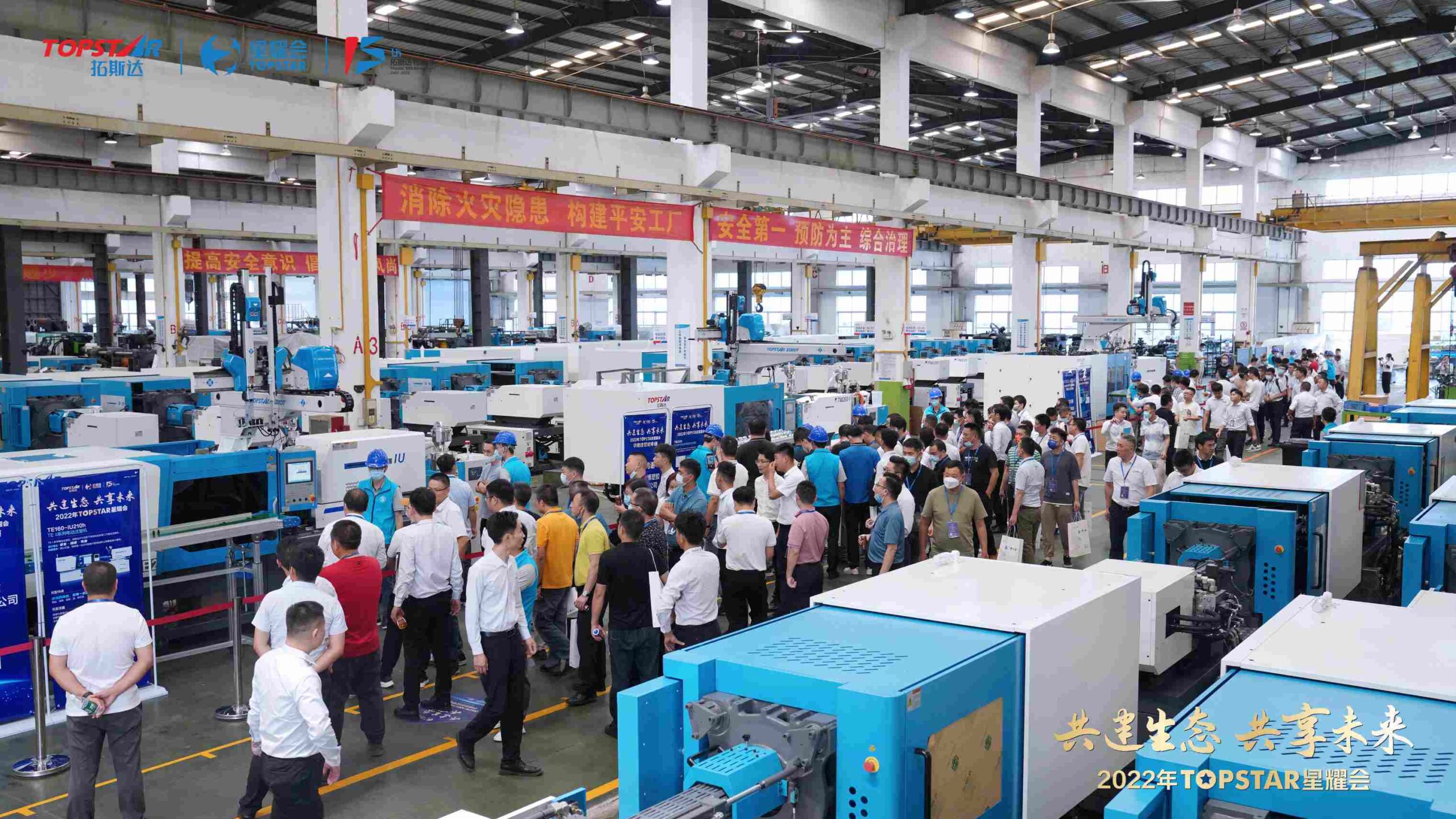 In recent years, China's plastics machinery industry has ushered in a great opportunity for the development of national strategic emerging industries, with a broad market space. With the "carbon peak" and "carbon neutral" goal, electric injection molding machine is a strong growth trend. On June 18, 2022, Topstar successfully held the "Build Ecology – Share Future" 2022 Star Club activity. The Star Club is a special event for injection molding machines in South China, aiming to build a communication platform for injection molding industry enterprises, discuss the true meaning of high-quality injection molding and promote the development of the industry.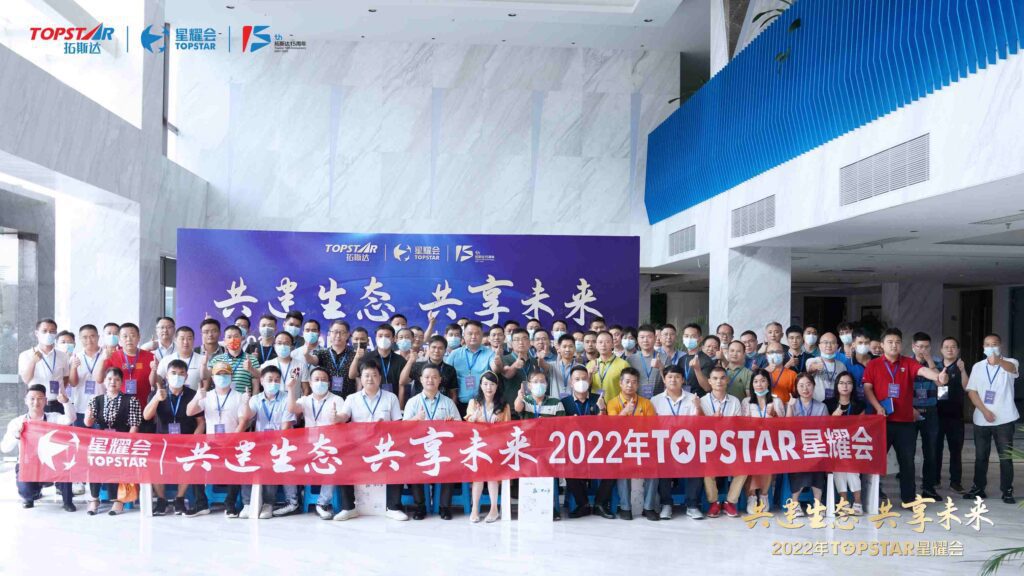 The event was held through a combination of online live and offline activities and invited senior technical experts from the world's largest screw and barrel manufacturer Zhejiang Huaye Plastic Machinery Co. ("Zhejiang Huaye"), senior technical experts from the world's largest screw and barrel manufacturer, well-known domestic manufacturers, and representatives from injection molding, mold, parts, and other industries, etc. More than two hundred people attended the conference.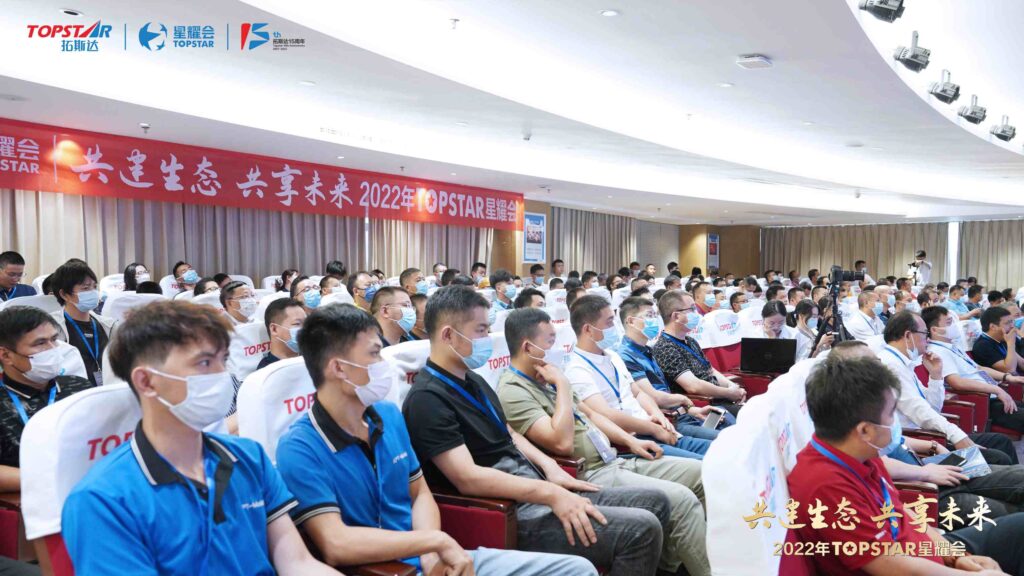 During the meeting, several senior experts, including Li Tao, General Manager of TOPSTAR Guangdong-Guizhou region, and Zhang Lei, Technical Manager of R&D Center of Zhejiang Huaye, gave wonderful speeches on the topics of "Intelligent Manufacturing and Enterprise Transformation and Upgrading", "Analysis of the Process of Realizing Import Substitution of All-Electric Injection Molding Machine in China" and "Intelligent Production of Dual Alloy Casting".
The event also set up a field visit, guests visited the Topstar Dongguan injection molding machine production base, detailed understanding of the Topstar lean manufacturing model, injection molding machine product performance, and application cases. Topstar's new TEII series electric injection molding machine was exhibited for the first time on-site and received the key attention of the audience. The product has the characteristics of energy-saving and environmental protection, its clamping force coverage range of 60T-460T, flexible combination can meet the needs of different production scenarios, and it will effectively help manufacturing enterprises to achieve energy saving and emission reduction, cost reduction and efficiency.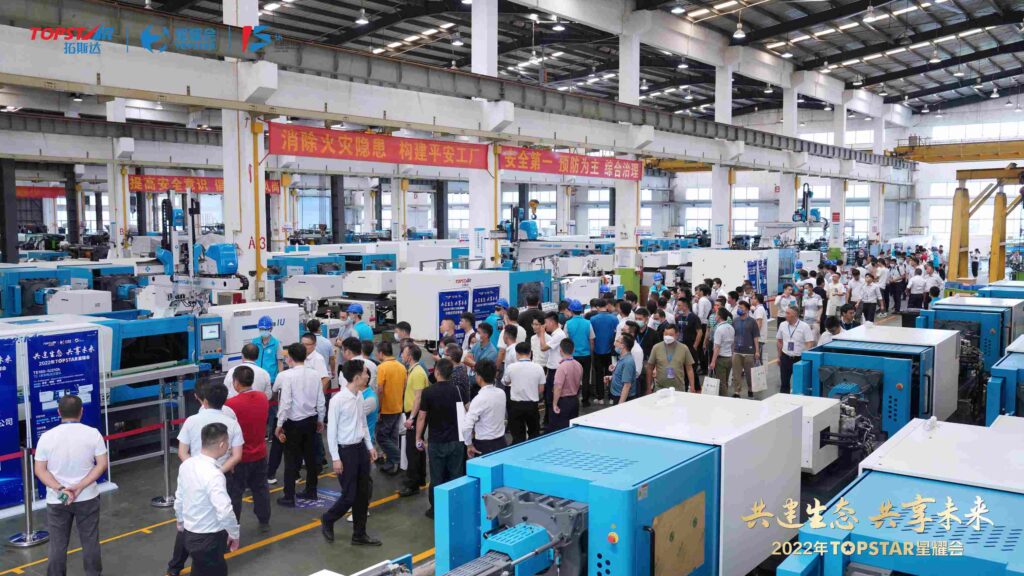 The foreign-funded company Dongguan New Technology Electronics Co., Ltd. is one of the leading companies in air purifiers and environmental protection small home appliances in China. It has been importing domestic intelligent production equipment since 2012 and has been cooperating with Topstar for 10 years. After the event, the company's representative, Mr. Li, expressed his recognition of Topstar's products and services and believed that this Star Club will give him a deeper understanding of the domestic and international technologies and accessories of electric injection molding machines. In addition, as one of the 8-year-old customers of Topstar, Shenzhen Yihe Mould Manufacturing Co. The company's representative, Mr. Xie, believes that Topstar has developed rapidly from injection molding peripherals to robots to injection molding machines and has made great progress, and today's Star Club has also benefited him.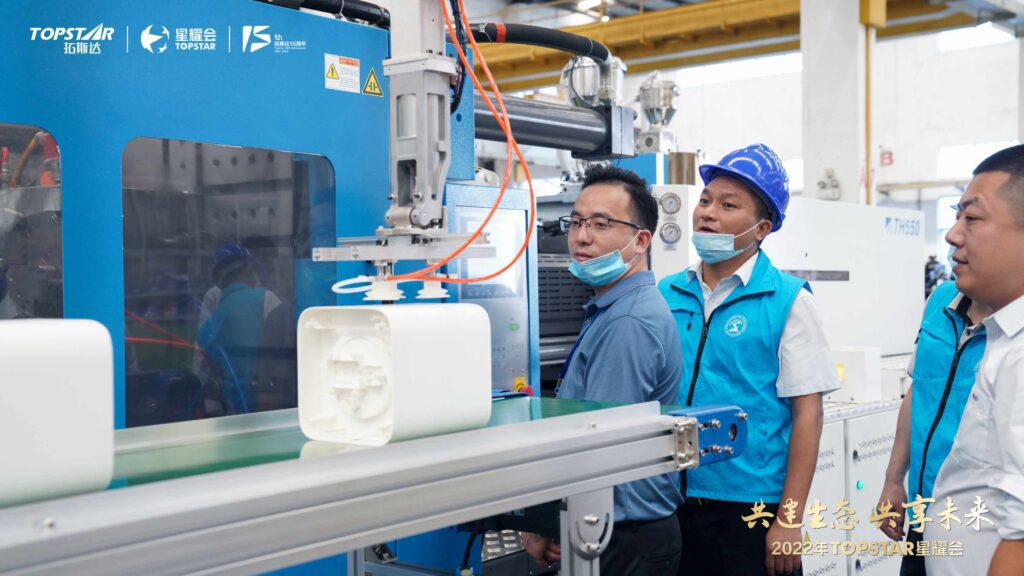 "Star Club" is the communication and cooperation platform built by Topstar. We are concerned about the development of the manufacturing industry, for manufacturing enterprises to provide intelligent manufacturing transformation and upgrading. We share resources with enterprises, complementary advantages, technology synergy, to achieve common growth, win-win cooperation. Star Club has been successfully held 16 times so far.