How does an injection molding machine achieve a daily production of 200,000 sets of antigen self-test kits?
2022/05/28 By topstar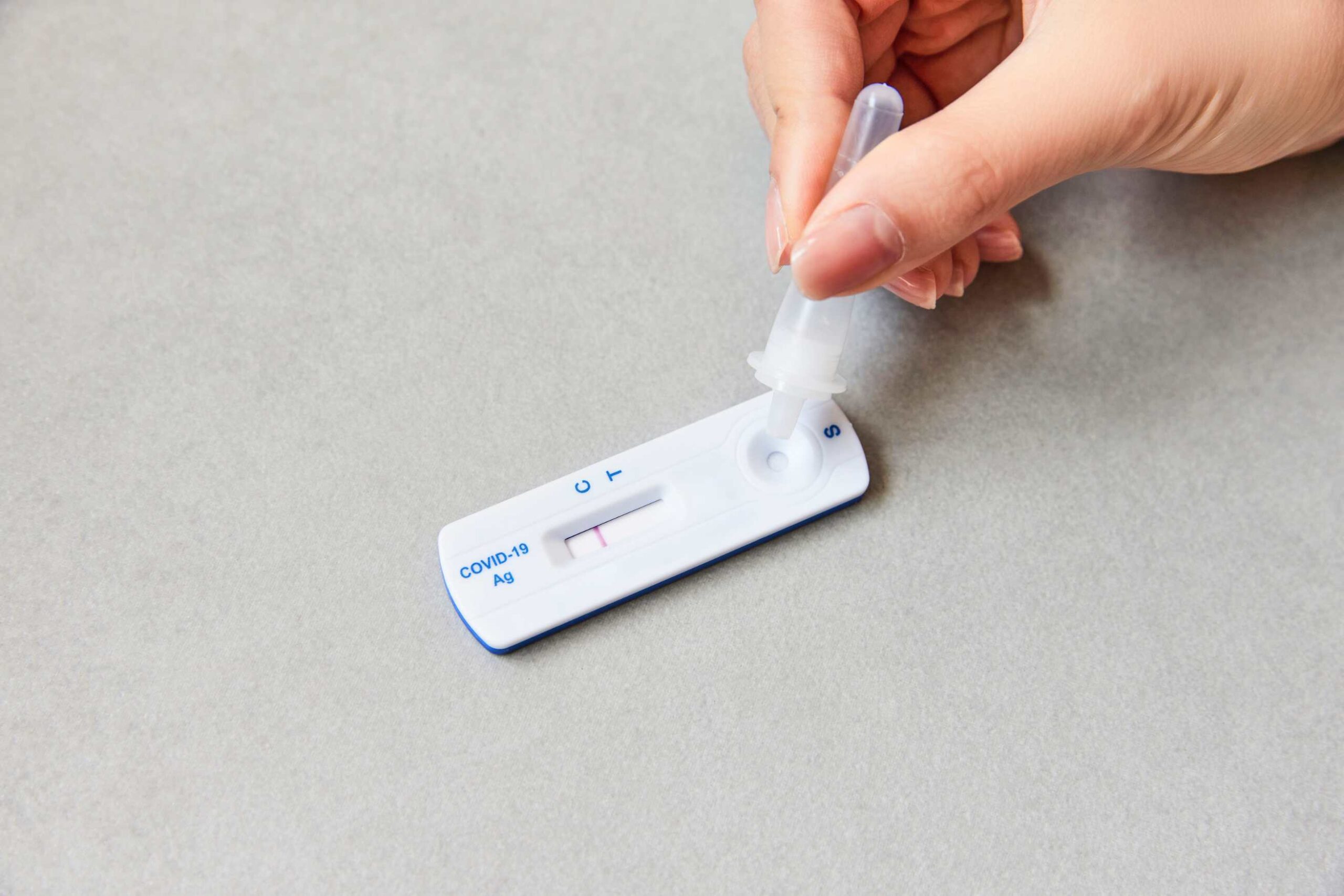 In March 2022, the new crown antigen kit went online in China. And it then quickly became a meaningful way to test for new crowns with its fast and convenient features. The surging market demand for medical supplies brings opportunities for the injection molding industry and challenges the efficiency of injection molding enterprises.
To meet the demand for efficient and stable production, XIAMEN HONG KAI SANITARY WARE CO., LTD. (from now on referred to as "HONG KAI") chose Topstar injection molding automation solutions. The injection molding machine is the leading production equipment to produce the antigen extraction tubes and test cards for the new crown antigen self-test kit.
HONGKAI is an injection molding company with more than 30 years of experience in the daily chemical and medical industries. Mainly engaged in developing, developing, producing, and selling plastic products such as sanitary products and medical drip tubes.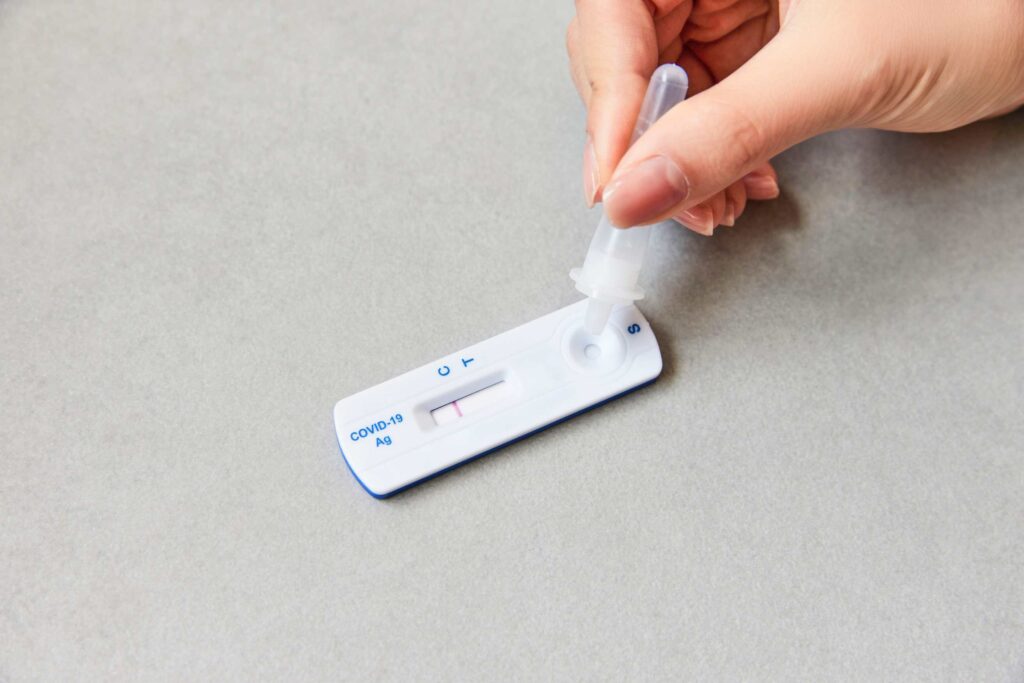 After using the automated production line, Mr. Wang, the general manager of Hongkai's injection molding department. Expressed great satisfaction with Topstar's injection molding machine. "Due to the surge of orders for kits, our product delivery time is very tight. so every production step is not allowed to make mistakes." He said, "Topstar injection molding machine has good stability and efficiency and can guarantee the output. Now, one machine can produce 200,000 sets of kits every day."
Topstar customized injection molding automation solutions
To meet HONGKAI's production needs, Topstar customized the injection molding automation solution of the kit. To realize the whole antigen extraction tube and test card process from injection molding to material extraction. Injection molding automation solution with Topstar injection molding machine as the core equipment. It has the advantages of high stability, high efficiency, short molding cycle, labor saving, etc., and can achieve an annual output of 200000 injection molding machines.
Talking about the reason for choosing Topstar, Mr. Wang said, "First, it was recommended by friends. Secondly, Topstar was able to quickly deliver production equipment to meet production needs in an emergency at that time. He explained that "medical supplies and other antigen kits have high requirements for plasticizing quality, so when purchasing equipment, we pay special attention to the performance of injection molding machines.". We have compared injection molding machines of other brands before. Despite this, the quality of the products still cannot meet our requirements. Topstar injection molding machine performs well in plasticization, solubility, efficiency, and stability.
01 Antigen Extraction Dropper
The antigen extraction dropper in the Antigen Self-Test Kit is mainly used to save the antigen extract and collect the sample from the nasopharyngeal swab. During the self-inspection, the user places the collected nose swab in the sampling dropper. Then squeeze the swab head by hand through the outer wall of the sampling dropper to ensure that the sample is wholly eluted in the sampling drop. Therefore, the dropper body of the antigen extraction dropper needs to meet the requirements of good plasticization quality and a smooth surface of the tube wall without burrs.
Topstar injection molding machine has a double-threaded mixing head screw, solid plasticizing, and mixing ability. It can thoroughly and evenly melt the material. Improve product quality to a greater extent, applicable to PE, PP, PS, AS, ABS, and other materials.
Presently, the demand for antigen kits is enormously based on ensuring the stability of product quality, and helping customers to increase efficiency and production is the key. So in the solution, Topstar upgraded the two-stage power for the injection molding machine with a 32-cavity mold, successfully helping the customer to achieve an injection molding machine daily output of 200,000 units.
02 Antigen Test Card
Great market demand and tight delivery schedules require shorter production cycles for kits. The production efficiency of antigen test cards, an essential subject in antigen self-testing, is critical.
Fully automatic production line
In HONGKAI's antigen test kit production line, the Topstar injection molding machine can simultaneously produce 32 top/bottom cover products. 12-13s can complete the injection molding, product removal, automatic printing code (automatic fast drying), and discharging processes. The whole process does not require manual operation and is highly automated. It improves production efficiency and saves labor costs so that the enterprise can achieve high efficiency and cost reduction. With this computerized production line, HONG KAI produces up to 200,000 sets of kits per day.
In addition to antigen test kit injection molding solutions, Topstar can provide automatic assembly and sealing machine solutions for reagent kits, nucleic acid testing nasopharyngeal swab packaging solutions, and other automation solutions for the medical industry. Fully support the medical sector to speed up production and provide strength to fight the epidemic.